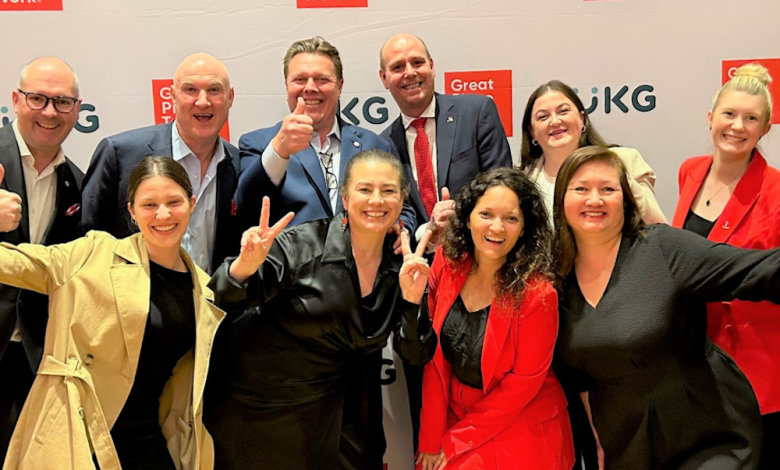 Hotel News
News
News In Brief
Top 10 best places to work in Australia 2023: Hilton and Marriott hotel groups shine
Hilton, Marriott secure high rankings in Australia's Best Workplace 2023 list, highlighting exceptional employee satisfaction and supportive cultures
Two of Australia's premier hotel groups have been named in the list of top ten best places to work in the nation.
Hilton was ranked as the second best place to work in Australia by global authority on workplace culture, 'Great Place To Work', and Marriott was named number six. 
The Best Workplaces list, announced at an industry event at Novotel Sydney Darling Harbour yesterday, ranked 90 organisations in four different categories. The companies were shortlisted using rigorous analytics and confidential feedback from over 100,000 employees across different industries. 
Our latest AccomNews print issue is available now. Read it HERE
Both hotel groups were in the large company category, open to businesses in any sector employing more than 1000 people. 
Accommodation Australia CEO Michael Johnson congratulated both hotel groups for their win
"To have two hotel groups, and two of our members, in the top ten is great news for our industry and I congratulate both companies," said Mr Johnson. 
"Hotels are fun and dynamic places to work. They offer much more than just stop-gap jobs, they are large businesses with endless variety and ample opportunities for promotion, travel and job satisfaction." 
The 2023 results saw companies who supported their employees through the tough times of COVID rank higher than those who did not. Other companies in the top ten included Atlassian, Spec Savers and DHL. 
"What separates our hotels from some of the other companies is the fact 75 percent of our staff are on award wages," Mr Johnson said.
"People like working for our hotels because they are fun, supportive and interesting places to work, not because they are getting bonuses. 
"Our industry is still facing skills shortages at the moment and I trust this type of recognition will help lure potential employees to a career in hotels."
Sean Hunt, Area Vice President for Marriott International Australia, New Zealand and Pacific said the recognition reflected Marriott's founding philosophy that when you take care of your people, they take care of your business.
Read More HERE about Accommodation Australia NSW  partnership with Australia's largest and most important hotel and accommodation exhibition and conference, NoVacancy Hotel + Accommodation Industry Expo.

Sarah is a freelance journalist with experience across print, digital and audio. After working for Multimedia Publishing as a contributing writer, she has recently joined the team in a part-time capacity for School News AU and AccomNews.