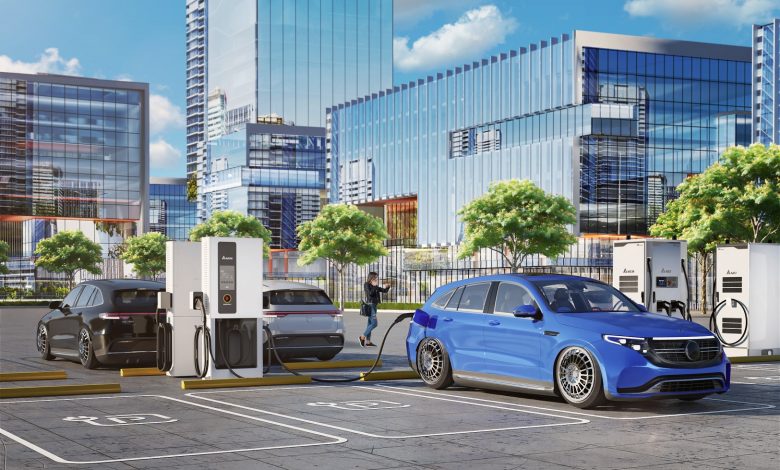 In a report published by the Electric Vehicle Council in October last year, it was revealed that Australia boasts only about 3700 public chargers, spread over 2100 locations. This number pales in comparison to many other countries, considering Australia's vast landmass.
With the global spotlight on sustainable and responsible travel, an increasing number of people are opting for Electric Vehicles (EVs) for their journeys. However, the limited number of public chargers is holding them back.
This article was originally published in our latest AccomNews print issue, available now. Read it HERE.
The scarcity of charging facilities discourages EV travellers, primarily due to the fear of running out of battery power before reaching the next charging station. This concern is especially daunting when travelling across vast and remote areas of Australia but even in urban areas and on highways, travellers must meticulously plan their routes to ensure access to charging points. It's an inconvenient way to travel.
To address these challenges, travellers depend on EV-specific navigation apps to help locate charging stations and plan accommodation stays to guarantee sufficient range for their intended journey. Expanding the EV charging infrastructure would mitigate these issues and make EV travel more accessible and convenient.
An obvious solution is to provide more charging facilities at hotels, motels, and caravan parks across Australia. A move that would offer greater convenience to guests who could easily charge their EVs overnight and for operators it would attract the growing segment of eco-conscious tourists and serve as a unique selling point.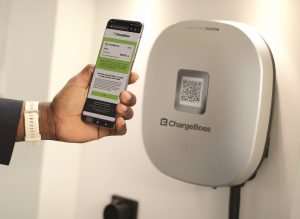 AccomNews recently spoke with leaders in the EV charging space.
Emma Allen, Director of ChargeBoss EV Charging Solutions, highlighted the rapid growth of EV sales in Australia. EVs accounted for eight percent of new car sales in 2023, a figure likely to surpass ten percent by 2024, with a government target of 50 percent by 2030.
However, she said the challenge lies in the lagging EV charging infrastructure, a problem that cannot be solved by government and council efforts alone.
She confirmed that EV drivers are relying on platforms like PlugShare to plan their journeys, making it crucial for accommodations to offer charging facilities. "It presents fantastic opportunities for the accommodation industry to achieve environmental, social, and governance (ESG) goals while enhancing the customer experience".
To create efficient EV charging stations, she said a robust ecosystem is needed, consisting of quality hardware (EV chargers), smart software for operation, troubleshooting, load management, analytics, and payment systems, along with electrical infrastructure that can utilise solar power and battery storage.
"This makes the charging station eco-friendly, sustainable, cost-effective, and profitable for property owners".
Pointing out the dangers of not providing an EV charging station, Ms Allen explained: "Some drivers will resort to using general power outlets, which pose safety and theft dangers. On the other hand, installation of an integrated AC hardware and software EV charger for overnight accommodation, costs as little as $2000, plus installation, and will ensure a safer and more controlled solution."
For regional accommodations, providing charging facilities is particularly advantageous because it attracts travellers passing through, leading to increased revenue from overnight stays and other expenditures.
She said: "Being the first to offer public EV charging in a town can make a property a sought-after destination.
"Customisable charging options, whether paid or complimentary can add value to a business, promote the accommodation and improve its environmental reputation. Furthermore, accommodations that offer EV charging will gain a competitive advantage in a market that is transitioning away from petrol-powered vehicles."
She emphasised: "Over time, EV charging will become a necessity rather than a luxury."
On installation considerations:
She said: "EV travellers want reliable and user-friendly charging options that are clearly marked and accessible.
"Accommodations can suffice with 7kW AC chargers for guests who charge cars overnight, but multiple chargers are recommended.
"Staff should be trained to direct guests, and there should be support from the charge point operator for troubleshooting."
Ms Allen's installation tips
Note, electrical installation costs can vary based on the premises' age, distance to the main switchboard, complexity, and electrical engineering requirements.
An Electrical Site Analysis by an experienced electrician is advisable.
Monetising EV charging requires payment collection software, and full automation reduces the need for staff involvement.
Ms Allen concluded
Embracing EV charging facilities not only addresses the growing demand from guests but also presents unique opportunities for accommodations to align with sustainable goals and enhance its reputation.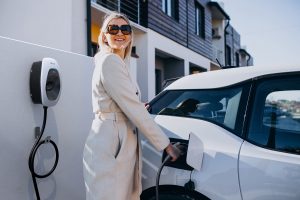 Ahmed Virk, Product Manager – Electric Vehicle Infrastructure, NHP Electrical Engineering Products reflected on the global movement towards a greener and more sustainable future in the tourism and accommodation sectors. Noting, the adoption of EVs is rapidly gaining momentum and it's crucial for infrastructure to keep pace.
Mr Virk said: "Current trends in charging facilities for the accommodation industry encompass the increased adoption of EV charging stations, the integration of smart charging solutions and the utilisation of renewable energy sources. Some of these trends have been driven by recent updates to the National Construction Code.
"Upcoming technologies may involve smart charging, advanced battery management systems, and improved user interfaces for seamless guest experiences."
To stay aligned with these trends, he stressed the importance of understanding the needs and preferences of EV-using guests, seeking convenient and reliable charging options. "Providers should consider offering dedicated EV charging stations with multiple connectors, provide charging access via mobile apps or room keys, and ensure compatibility with various EV models."
He advised that promoting sustainability by using renewable energy sources for charging can also be a compelling marketing feature. Adding, "offering perks like priority parking for EVs, discounted rates, and informative resources on local charging infrastructure enhances guest satisfaction and attracts eco-conscious travellers".
Mr Virk pointed out that for accommodations in regional Australia, "the benefits can be significant. They include attracting more customers and gaining a competitive edge, while promoting sustainability and stimulating the local economy.
"Moreover, embracing EV infrastructure can be an asset to the broader community," he said.
On challenges
There are some compatibility issues with evolving EV technologies, they include finding suitable locations for charging stations, ensuring a sufficient power supply, and the need for ongoing maintenance and customer support.
Mr Virk concluded
It's essential for providers to stay informed about EV charging trends and user preferences and most importantly to consult with respected EV industry providers.
"An EV charging facility is not only a valuable service for guests but also positions accommodations for continued success in an evolving hospitality landscape," he said.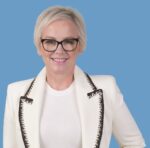 Mandy has over 17 years of accommodation and tourism industry writing experience and is Editor of AccomNews & Resort News, Publisher of SchoolNews & Director of Multimedia Pty Ltd. She is a retired registered nurse with a 25-year NHS career that followed a few unforgettable years in hotel housekeeping.