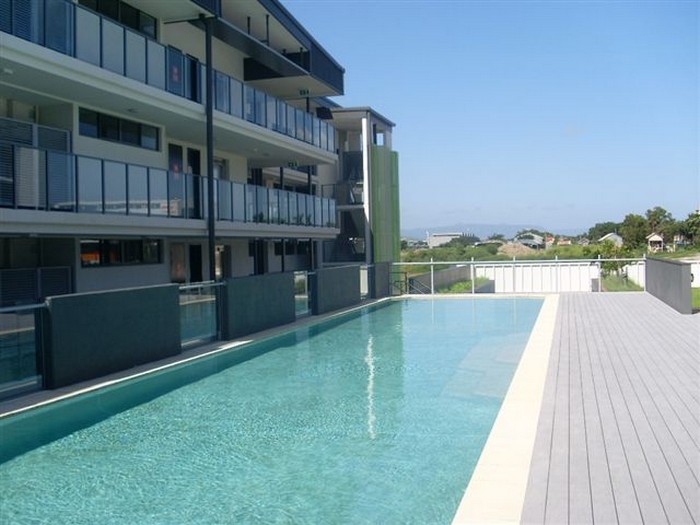 Ever since Q Resorts Hotels & Apartments, was founded in 2005, it has enjoyed a steady growth in the lucrative serviced apartment hotel sector – with the continuous acquisition of numerous prestigious Queensland properties – into the well known and respected apartment hotel chain it is today.
Starting with the purchase of the first Q Resorts property, Brisbane's Abbey Apartments, it didn't take long before founder and managing director, Rob McLean acquired Skyline Court Apartments in Bowen Hills,
Tribeca Apartments, Ridge on Leichhardt and Willahra Tower all in one year. Cascade Gardens in Cairns and Whitsundays' Whitsunday Terraces soon followed, trailed closely by the purchase of Coolum @ The Beach, Gabba Central Apartments, Central Apartments in Townsville and the latest, Itara Apartments.
Q Resorts Hotels & Apartments now boasts of distinct group of corporate style and leisure style apartment hotels, a total of 10 in Queensland. Its management team are certainly reflecting back on its fast but firm growth and move forward in their pursuit to strengthen its brand identity and focussing on delivering a unique and refreshing approach to accommodation service.
But this is only the beginning, Q Resorts is enthusiastic in their plans to diversify out of Brisbane to ensure the company is not reliant on just one successful market and to maximise brand awareness nationwide. Q Resorts is set to secure an established east coast network before branching out to Sydney, Melbourne and beyond.
Q Resorts managing director, Rob McLean said, "We are certainly looking at establishing Q Resorts apartment hotels in Melbourne and Sydney down the track. Seventy per cent of our portfolio is in the successful corporate markets such as Townsville and Brisbane, which is why we would like to branch into other corporate locations such as Sydney and Melbourne."
Rob said that they will consider all strategic benefits of current properties before expanding their portfolio ensuring that they make the most of the high demand period in their current locations. They will be quite selective about choosing potentially new properties based on the overall value they will add to the group.
"We have witnessed such a huge growth in the last 18 months that we are solely focusing on consolidating and promoting our brand. We are doing this through the launch of our brand new Q Resorts website and associating Q Resorts corporate identity to all our property names so that we can market them under the Q Resorts chain rather than individual properties."
Q Resorts' most recent acquisitions – Q Resorts Coolum @ The Beach, Q Resorts Central Apartments, Q Resorts Gabba Central Apartments and Q Resorts Itara Apartments – were all in the four star category and Rob said all future procurements would be of four star category and above.
"I believe the four to 4.5 star rating is a good niche market for the level of service that Q Resorts strive to deliver."
Located on the Sunshine Coast, the 4.5 star Q Resorts Coolum @ The Beach was purchased off the plan by Q Resorts in 2008. Offering a selection of one-, two- and three-bedroom self-contained apartments as well as three and four-bedroom villas, this prestigious resort style property has been a successful Q Resorts purchase. The resort also offers four swimming pools including kids' pool, lap pool, plunge pool and resort style relaxation pool, barbeque area, gymnasium and undercover parking.
Q Resorts Gabba Central Apartments – the iconic Woolloongabba apartments located directly across The Gabba Stadium – has been under the management of Q Resorts since late 2008.
Rob said, "I believe that the growing demand for corporate accommodation in Brisbane ensures that Q Resorts Gabba Central is well placed to capture the lucrative South Brisbane market including corporate accommodation for the large business community in Woolloongabba, the sports and event market due its premier location opposite the Gabba Stadium and the weekend leisure market attracted by the nearby South Bank Arts and Cultural precinct."
Q Resorts Gabba Central Apartments features modern studio hotel rooms, one-bedroom self-contained apartments and interconnecting two-bedroom apartments with full kitchen and laundry facilities. The property also features a rooftop swimming pool, gymnasium and sauna.
Q Resorts newest North Queensland acquisitions are Q Resorts Central Apartments and Q Resorts Itara Apartments, both brand new developments in Townsville.
Q Resorts Central Apartments is a brand new boutique apartment hotel offering a mix of stylishly appointed one- and two-bedroom apartments and on-site facilities including outdoor swimming pool, gymnasium, spa and barbeque area.
Q Resorts Itara Apartments is Q Resorts' first managed apartment complex in the North Queensland area. This newly constructed boutique-style apartment complex is a proud development of the Honeycombes Property Group. Featuring one-, two- and three-bedroom self-contained apartments and enjoys a desirable location in Thuringowa's Riverway Cultural Precinct.
Are you interested in lifting your industry profile?
Email [email protected] or call (07) 5440 5322