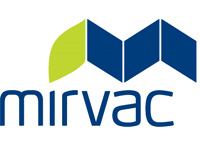 Mirvac has put the development of its Foreshore Hamilton resort in Brisbane and the final stage in its Mariners Peninsula development in Townsville on hold.
Off-the-plan unit investors have had their deposits refunded, Mirvac's John Carfi has confirmed.
Mr Carfi said the two projects had realised some early sales, especially for Mariners Peninsula but that had waned and Mirvac decided to postpone the development rather than continue marketing.
He said in Queensland confidence was at an all time low but felt that within about 18 months they would reconsider a start on both projects.
Foreshore Hamilton is a $300 million 23-storey building with 263 apartments but to date only three apartments had been sold. The final stage of Mariners Peninsula, The Point, is a 15-storey building with 71 apartments – 27 had been sold.