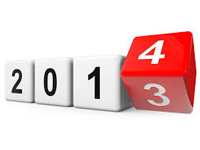 We finished 2013 off with a bang and it looks like 2014 will be even better.
Lots of management rights settled in the second half of last year, a weaker Australian dollar, the New Zealand real estate market, particularly Auckland, improving and their dollar returning to around 92c to the Aussie dollar has seen renewed interest from across the ditch.
On the home front the Chinese are cashed up and ready to buy and a lot of management rights that had been on the market for some time have now sold, a clear sign we are moving into a supply and demand situation again. Low interest rates continue to provide great opportunity for buyers. This should have an effect on multipliers going upwards and with real estate prices seemingly on the move we should see an increase in prices this year.
However you must keep in mind the buyers are cautious and are looking for openness from vendors. The same things still apply if you want to sell at the best available price, prepare your business for sale as if you were a buyer! What would you be looking for? Up to date figures, a realistic price on the residence in today's market (valuation recommended), agreements topped up, 20As up to date and everything included in your profit and loss. Don't take cleaning or reception wages out if you are using them and say they are not needed in a building of this size. I don't know anyone who wants to spend a million dollars plus to clean toilets and bathrooms.
The permanent rental market continues to progress with rents creeping upwards after a couple of years of stagnation and there is certainly a shortage of listings in the $1m to $2m range with plenty of buyers around. The holiday period was the best in about five years and I would think most managers would have a smile from ear to ear after January. If you are contemplating selling a holiday management rights then have your figures done to the end of January 2014 to capitalise on the great holiday period. We are on the lookout for more holiday listings in all price ranges and there are willing investors to link up with experienced managers wanting to go to the next level. We are more than happy to talk with people wanting to take this next step.
The current market is buoyant and should remain so throughout the year. Plenty of people are obtaining their licences and although they may not be ready to buy immediately most are genuine buyers. The days of selling up and moving are gone and we spend much more time with buyers than in the past but as vendors you need to be patient and not expect the first inspection to be a sale. We would all love that to happen but realistically it rarely happens today.
As brokers we will qualify our buyers as best we can so as not to have inspections for the sake of it but as I have said before this is a team game and we all need to be part of the team to ensure a sale happens. We continue to work closely with the banks, accountants, solicitors and valuers to keep contracts proceeding to a successful conclusion and everybody plays a role in this.
The year has started with enthusiastic buyers, vendors and brokers so let's keep the ball rolling and make this the best year ever. Unlike some industries, like the car industry, we are in a good position so all we need to do is capatilise on that position. Until next time.