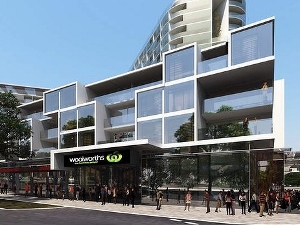 After battling for years to get planning permission to develop its Canning St site in Melbourne, Woolworths has put it all on the market.
The $100 million Buchan Group-designed mixed-use development has approval for a full-size supermarket and 300 apartments to be built in two high-rise towers of 10 and 16 storeys.
The 8156m² site is selling via CBRE with a 20-year lease for the supermarket. There would also be 12 specialty shop and café tenancies.