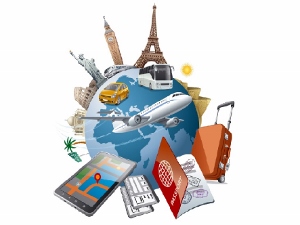 Industry
The international marketplace–why tourism remains core business
The management rights industry was created by accommodation pioneers on Queensland's Gold Coast and it remains a vital element in our current and long term industry growth.
Over the past months ARAMA has focused on the legislative program that is currently under review to make sure that it continues to be revised to ensure commercial success and investment security for holiday and short stay letting accommodation, investment and permanent lifestyle living. The recent release of tourist figures demonstrated once again that the management rights holiday accommodation pioneers had every reason to grow the availability and diversity of living resources in key centres.
We at ARAMA are encouraged by the ongoing appeal for domestic and international visitors to holiday in the land down under.
Let's look at what is forecast – trade and investment minister Andrew Rob opening Tourism Australia's inaugural Destination Australia Conference rolled out the figures and said that tourism can be the fastest growing sector in Australia this decade but it would require "vision, courage and a huge injection of capital". He said it is a bold but attainable ambition due to the never-to-be-repeated phenomenon going on in the region around us, as tourism is already our largest services export.
"Last year, 100 million Chinese went on an international holiday. The Chinese tell me that by 2020 this is set to double to some 200 million. So the opportunities are immense but they will not fall into our laps," Minister Robb said.
So what is happening, well aviation, visas and infrastructure have been identified as priorities in 2015 to ensure Australia can surf the tidal wave of demand ahead. On the aviation front, the government recently announced a tripling of air capacity over two years between Australia and China from 22,500 seats per weeks to 67,000 per week, secured just in time for the recent Chinese New Year festival.
The government has secured further aviation talks with Qatar, Malaysia and Indonesia to be held this year.
Stating that a competitive visa system is essential to our tourism success, Mr Robb alluded to work being done to introduce multiple-entry visas for Chinese visitors, and the trials for online visa lodgment for China and India, that will be rolled out by year's end.
Australia requires an additional 20,000 new rooms – the equivalent of 16 new hotels per year until 2020.
Meanwhile the the Tourism & Transport Forum outlined the importance of Australia marketing itself as a prime destination for wealthy families from the Middle East, at its public hearing in Canberra. According to the TTF, the Middle East has been identified as a key growth market by Tourism Australia, which estimates that visitors from Bahrain, Kuwait, Oman, Qatar, Saudi Arabia and the United Arab Emirates collectively have the potential to spend $1 billion a year as tourists to Australia.
The $1 billion expenditure target places tourists from the relatively sparsely populated countries of the Gulf in much the same league as Japanese and German tourists. The higher average spend of Middle Eastern tourists coming to Australia is mostly due to them spending more per day and staying longer than visitors from other countries. The potential for attracting more tourists from the Middle East is being assisted by the growth in international air services to Australia from the Gulf States that grew by 27 per cent in 2014, mostly due to the Australian airline alliances with UAE-based carriers such as Emirates and Etihad.
More than 1.5 million passengers flew to Australia on Emirates, Etihad and Qatar Airways from the UAE and Qatar, and more than 150,000 came on Qantas and Virgin Australia services from the region. To promote this, the TTF is urging the government to streamline its visa system for the Gulf countries, provide premium passenger services for passport tourism from the Gulf states for its inquiry into trade and investment with the Middle East.
Quite clearly the tourism sector, both international visitors and our key generations of locals are keen to discover and explore the wonders and diversity of the Aussie environment.
ARAMA is encouraged that our old and new members are recognising the opportunities of growth and are meeting the new opportunities with a commitment to friendly professional facilities and working with their communities to expand the economic growth of their region and ultimately the nation.
We are now truly a growing international attraction and we all must prepare to embrace the benefits.
Eric Van Meurs
ARAMA