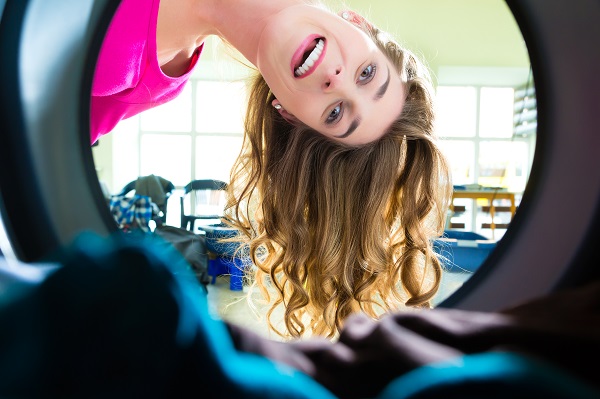 Question: who needs to wash clothes? Answer: everyone!
Washing clothes is as necessary as food and shelter and therefore coin-operated laundries are a perfect example of an unexplored opportunity for passive income generation within the accommodation industry.
Coin laundries are a self- service laundry business more commonplace in America where there has recently been a coin laundry revolution. No longer seen as dingy, unsafe, boring places that customers dare to enter, coin laundries are fast becoming fun and attractive multi-service centres that customers can enjoy. "The industry is now getting a facelift," says Brian Wallace the president and CEO of the Coin Laundries Association, a US association for self-service laundry owners. "There's a trend toward coin laundries being more comfortable for the customer." Newer laundries may now have snack bars and video games. Some of them don't even use coins. Instead, customers use swipe cards that subtract the cost of the wash or dry, much like a phone or debit card.
As the hospitality industry is one of the largest consumer markets in Australia for commercial laundry suppliers, there is a great opportunity here to capitalise on existing income by changing your property's laundry method. In addition, you may consider maximising your profits by providing customers with access to multiple services and by utilising laundry space to its fullest potential. By creating a facility with the best equipment available and adding additional services to create extra revenue.
Having an efficient laundry is one of the most vital and luxurious services that you can offer to guests within a hotel and the installation of paid laundry facilities is a cost-effective way of boosting this service. Deciding when it is time to update your laundry and choosing what type of equipment to install is not an easy task. But there are several factors that should define your choice of equipment.
For a successful coin laundry installation, you must ensure that you have the most up-to-date technology available to meet the required standards. Investing in the newest technology can be expensive but the savings made will often pay for itself in just a few short years. Consideration must be given to how easy the machines are for guests to use and what payment system they are expected to use, coin or card-operated. Simplicity and convenience is key to ensuring maximum user-friendliness.
The installation must also be designed to fit the physical, spatial constraints of your property. For the basics, you must have sufficient floor space for a well-planned layout that allows for laundry pre-sorting areas and a pre-soak sink. There should be adequate installation and service area around the machines plus room for a worktop or table for sorting and folding, and separate clean and soiled work areas to prevent contamination. You should also match the size of the dryers to the washing machines so that machines can be used consecutively, ensuring that a bottleneck is not created.
When working with limited space, most suppliers can offer a range of solutions, such as space saving washer/dryer stack combinations that allow maximum use of space in a small laundry room. Also, stack dryer options can cleverly double the drying capacity.
These are the basic requirements but you could also consider ways of "sexing" up your laundry: ensure that it is nicely designed, light and bright, has vending machines and perhaps games or toys. A space that is well designed, fun and offers additional services will attract customers and therefore increase income. You have a great opportunity to be unique because apart from a few rare exceptions, Australian laundries are not particularly imaginative and do not offer much in the way of extra, or add-on, amenities.
Australian laundries could be far more inviting, modern, well designed, and interesting. Why not add a coffee machine and a lounge area for your waiting customers? However, even the addition of vending machines could help increase profits.
Naturally, when you are replacing technology, the equipment that works in the space must also have a very high reliability rate and meet all operational requirements. In-house laundry equipment is a workhorse, used by a large variety of people for 24 hours a day. If equipment is too small, then the machine will be over-worked and therefore prone to failure and energy will also be wasted. Most importantly, the system must be well maintained so ensure that commercial warranties along with servicing is offered.
Acquiring new laundry systems should present an ideal opportunity to ensure better water efficiency. According to the Queensland Government Department of Environment and Heritage Protection, "commercial laundries and dry-cleaners are increasingly considering environmental performance as part of their planning and operational procedures. Adopting eco-efficient business practices will not only benefit the environment, they will also improve business operational efficiency and reduce costs."
All suppliers now offer more water efficient and energy efficient technology that can reduce energy costs.
Optimum energy and water efficiency is an important issue that you and your supplier should work through together to improve your overall environmental performance and reduce operational costs. Broadcast your efforts! Guests need to be informed about all the green strategies and achievements that your property has made. Efforts made to benefit the environment could be the extra persuasion a guest requires to choose your accommodation over a competitor. Remember that innovative owners are those who do their best to build up their green credentials.
Enviro-laundry is the future. With utility costs higher than they have ever been, the choice of more energy efficient equipment with less impact on the environment is crucial. Technology is becoming more and more enviro-efficient by the day as new innovations break through all the time and smart technology is taking over all areas of the industry including your laundry.
The most important lessons when contemplating a laundry change is to do your research, seek advice from those who are most knowledgeable in the industry and use your imagination! Remember to be innovative, set the bar, use innovative technology and design that not only makes your guests lives easier but is better for the environment and cuts your utility costs. Ensure that your chosen machines are built to commercial-grade with at least a five-year warranty and customer service that includes ongoing servicing and spare parts to keep your laundry running.
Most importantly, seek a company to supply your equipment that is positioned at the forefront of the industry with access to the latest technological innovations. Utilise the potential of your laundry to increase your passive income and overall profitability. Your new style laundry is waiting to be created!