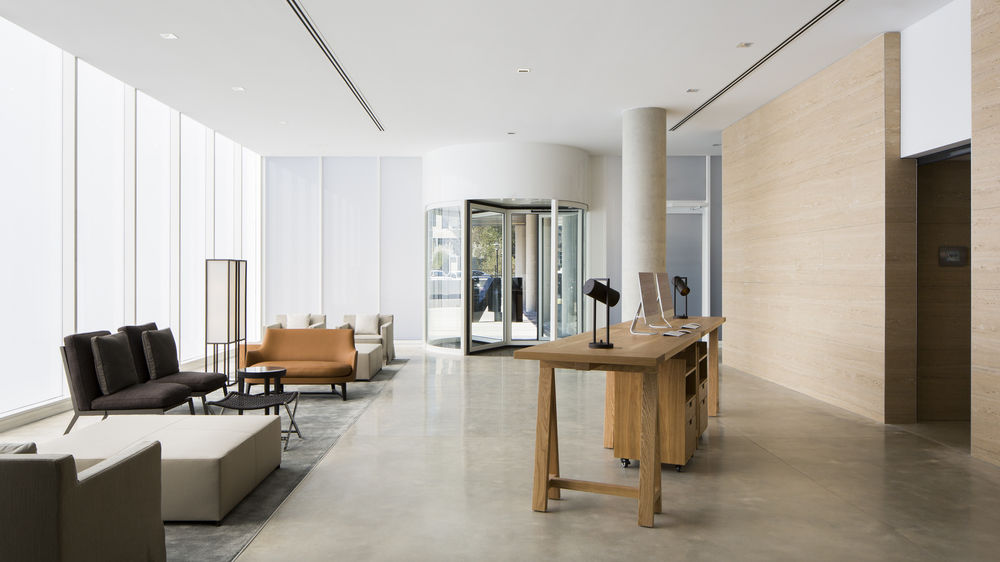 In a boost for Canberra's already thriving tourism industry, two hotels – Little National Hotel and the Vibe Hotel Canberra Airport – took home national awards at the 2017 Property Council of Australia/Rider LevettBucknall Innovation and Excellence Awards in Sydney.
Little National Hotel, owned and nominated by Doma Group, was presented with the KONE Award for Development Innovation, after last month winning the Property Council RLB ACT Development of the Year award.
"Little National Hotel was chosen from a field of 14 finalists for its retake on the affordable luxury market," says the Property Council's Chief Executive Ken Morrison.
"Owned by a second-generation Canberra development company, Little National Hotel is highly-tailored to meet the needs of budget-conscious travellers who don't want to compromise on luxury.
"Doma Group's innovative design and business model offers a smart solution to the luxury and affordability equation," Mr Morrison says.
The 120-room hotel within walking distance of Parliament House was conceived for business, conference and leisure guests who demanded luxury and amenity without the price tag.
Each guest room is just 17 square metres, but cleverly uses space to provide all the amenities of a five-star hotel. Meanwhile, common areas – including a library and lounge – are open 24 hours a day. Dining options are co-located throughout the hotel precinct.
Vibe Hotel Canberra Airport, owned by Capital Property Group and nominated by Capital Airport Group, was presented with the Brain & Poulter Award for Best Tourism and Leisure Development.
Consisting of 191 rooms, including 12 suites and nine apartments over six levels, as well as hospitality and conference facilities, the hotel is inspired by the geometry of Walter Burley Griffin's plan for Canberra.
The 2017 Award winners were announced on Friday, May 5 at a gala dinner at the International Convention Centre Sydney.