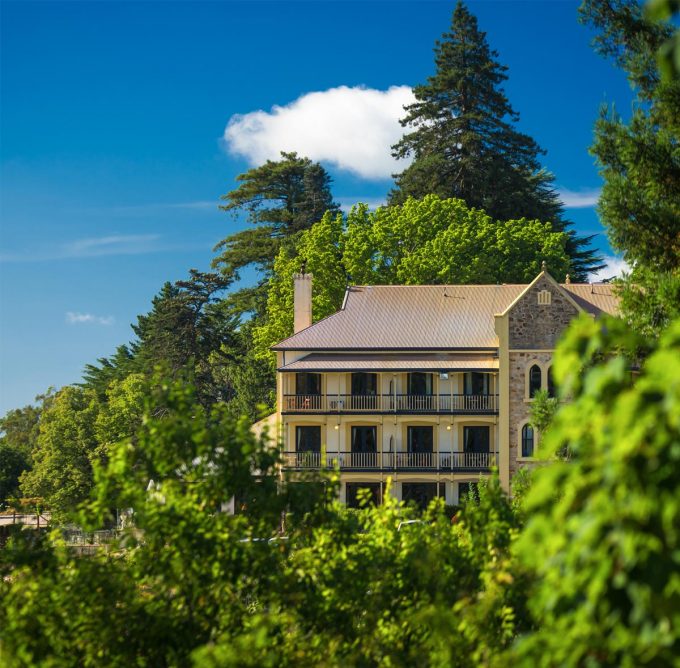 A luxury development of 15 villas boasting panoramic views over Piccadilly Valley will front the escarpment of South Australia's beautiful Mount Lofty Estate.
The project, named Sequoia, is part of a $14 million upgrade of Mount Lofty House, which has seen the construction of the triple-hatted Hardy's Verandah Restaurant, the introduction of the Stables Day Spa, and a new heritage-inspired entry to the property.
Mount Lofty House was built in 1852 for Arthur Hardy, a settler turned pastoralist, barrister, quarry-owner, businessman and politician who used the property as a summer residence to host lavish parties.
Named 'Sequoia', the new development will sit separate from the main building, with each of the villas including private balconies, fireplaces and views over the valley from almost every room.
Mount Lofty House is also undergoing extensive refurbishment, including its guest suites and Piccadilly Panorama Event Centre. All main house work is due for compeletion by next February, with Sequoia likely to open in mid-2019.
General Manager of Mount Lofty House, Jesse Kornoff, said, "The Sequoia development will rival some of the best boutique hotels in Australia and together with the refurbishment of the rooms at Mount Lofty House, we are confident that Mount Lofty Estate is going to become a destination in its own right".
The property, a 15-minute drive from the South Australian capital, is a popular gateway to the Adelaide Hills wine region.