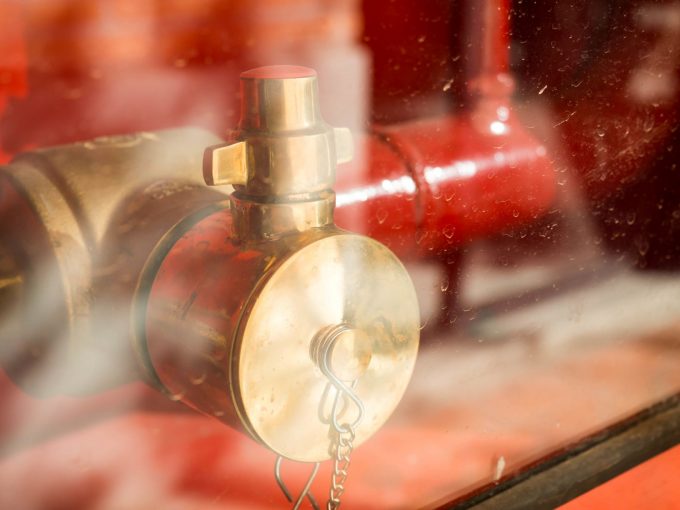 A guest was allegedly high on drugs when he caused more than two million dollars' worth of damage by setting off numerous fire hydrants to flood a Melbourne hotel.
Bradley Vogt faced a committal hearing at Melbourne Magistrates Court this week charged with seven offences, including intentionally causing damage of up to $2 million, resisting emergency workers, interfering with a hydrant and trafficking ice.
The Traralgon man had consumed a substantial quantity of ice, cannabis and GHB before heading to the fire escape of the Experience Bella Hotel in Melbourne's Southbank on the evening of May 27 last year, prosecutors told the court.
Vogt then allegedly proceeded to let off fire hydrants on storeys one to 18 of the building, reportedly wedging some open to ensure maximum efficiency.
He was discovered in a stairwell holding a mop by firefighters who were responding to the emergency – as more than 400,000 litres of water poured into the building.
Firefighter Tim Erikson reported Vogt told him he "had to do it" because "they're out of jail and they're after me".
The flooding led to the evacuation of more than 300 guests and residents as the water began to short the property's electricity.
Firefighters asked Vogt to evacuate, but minutes later their colleagues came across the 28-year-old lying on the stairs two levels down, the mop still in his hand and water flowing over his body.
The Age reports he was taken to the manager's office but when police tried to talk to him, Vogt allegedly lashed out violently at four officers. More police arrived to help as he was sedated, and he continued to lash out until he was strapped to a stretcher.
A bag containing 1.4 grams of methamphetamine and an ice pipe were found after Vogt left the manager's office, and another 7.2 grams was later found in his underwear, it's alleged.
Almost a year later the damage bill is still rising, and taking into account lost earnings, it is estimated the final cost could reach $3 million.
Magistrate Peter Reardon will decide this week whether Vogt will stand trial.