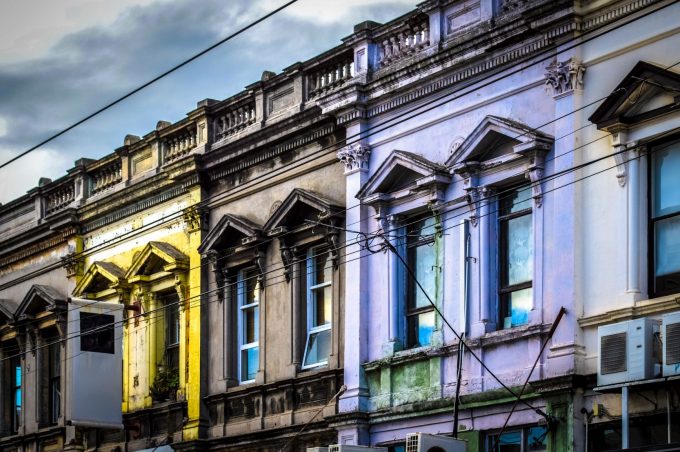 A Melbourne suburb once renowned for its drug culture could soon be home to a high-end hotel from one of Australia's trendiest boutique brands.
Collingwood's renaissance as a hip suburb of Melbourne's inner north has been confirmed by the announcement that local property tycoon Tim Gurner will partner with Veriu to deliver a 95-room 4.5-star hotel on Johnston Street.
The development site is just around the corner from Smith Street, known in the 1990s as Smack Street due to the number of drug users and dealers who frequented it.
Mr Gurner's $120 million plan for the site also includes 65 high-end apartments priced from $500,000 to $4.9 million, and a bar, rooftop pool, ground floor shops and valet parking.
The news comes less than a week after Veriu announced its Melbourne debut with a 111-key hotel at Queen Victoria Market due to open in 2022.
The two new properties are among four Verius planned for the Victorian capital under the brand founded by Sydney entrepreneurs Rhys Williams and Alex Thorpe in 2002.
An application for Mr Gurner's development will be made to the City of Yarra in the coming months.
The project was the subject of an earlier dispute between the developer and Victorian planning minister Richard Wynne, who halted the project to amend height controls in the Johnston Street precinct, the urban Developer reports.
Gurner told the Victorian Supreme Court Wynne had acted "beyond his power" in intervening to alter planning controls, but he discontinued legal proceedings against the minister after the first directions hearing in February.
The developer says the dual development model provides an opportunity to "offer the luxury hotel services to the owners of our residences, too, so a resident would be able to valet park their car, order room service and request a nightly turn-down service, to deliver an unparalleled living experience in a way that is not currently offered on a local scale".
Opponents of the development argue it will cause transport and parking issues in the already congested arts and café culture hub.
"There are real issues around Johnston Street because developers have been land banking there," said Collingwood and Abbotsford Residents Association secretary Virginia Dods.
"We would not really like to have a large Gurner development next to the arts precinct."
 But Mr Gurner says the development will enhance the area's reputation as a cultural hub.
"Our proposed hotel and residences complex is located adjacent to the Cultural Arts Precinct and will help establish this part of Collingwood as one of Melbourne's most important cultural and residential pockets," he said.