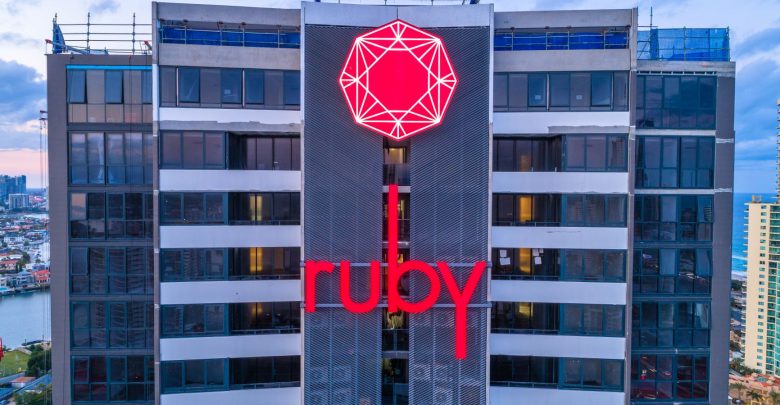 Creditors owed a share of $500 million by the collapsed Ralan Group have voted to recover lost deposits through the purchase of units from a shadowy intermediary.
In an unexpected twist to the tale, a man identified only as "Mr X" will allow those owed money by Ralan to deduct the deposits they previously paid on units from the purchase price of the mystery developer's new properties.
Ralan founder William O'Dwyer faced creditors in a heated meeting last week, proposing the formation of a deed of company arrangement (DOCA) over several of the group's former companies in order to transfer the deposits.
His high-profile group collapsed at the end of July, leaving a $2 billion development pipeline of more than 3,000 residential units and 600 hotel rooms in limbo.
The $1.4 billion Ruby Collection in Surfers Paradise, Queensland, has been found to owe $238 million to banks and financiers and $241 million to hundreds of apartment buyers.
The company's voluntary administrators, who allege Ralan traded insolvently from as far back as 2014, advised against O'Dwyer's proposal saying liquidation would provide the best outcome for all parties.
But creditors have voted in favour of Mr O'Dwyer's deed of company arrangement, approving it by 703 votes compared to 570 votes in favour of liquidation. The vote related to seven Gold Coast entities, while creditors voted to place the other 51 entities into liquidation.
Grant Thornton administrator Said Jahani says the onus is now on Mr O'Dwyer to reveal the identity of Mr X, details of the developments and how the arrangement will work for creditors.
Administrators filed to ASIC over the Ralan Group on November 28, after reviewing 105 accounts for the period between dating back to 2016. Ralan's major creditors include banks such as Westpac, NAB and St George, along with financiers such as Balmain and Wingate.
Grant Thornton concluded the company failed because of its "unsustainable business model", which saw millions spent on construction costs for unprofitable projects and large interest payments to private lenders and to buyers who provided their apartment deposits as loans in a Ponzi-style arrangement.
The administrators allege O'Dwyer had been siphoning funds out of the company from 2016 to 2019 to spend on personal expenses, holidays and cryptocurrency.