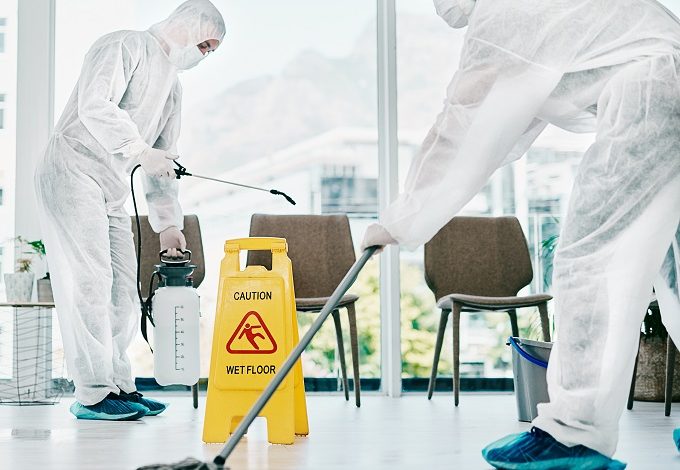 Housekeeping
Housekeepers are the new industry influencers
Forget destination, cleanliness is the new marketing catch cry as accommodation providers vie for guest bookings in a brave new COVID-19 world.
Once termed 'back of house staff', housekeepers, stewards, and cleaners were once kept out of sight – seen and not heard – but now they are "out and proud" as the pandemic has highlighted the importance of their role.
Cleanliness is the new commodity being marketed by savvy operators who understand life will never return to 'normal' post-pandemic. They recognise guest expectations of cleanliness are greater than ever, and they're proactively responding to this 'new normal'.
In March, the World Health Organization (WHO) issued guidance to the accommodation sector for the management, and mitigation, of COVID-19. As part of its detailed advice, the WHO suggested management teams create an action plan tailored to the local situation and in accordance with the recommendations of local and national health authorities. Said plan was aimed at how to effectively manage cases and how to mitigate the spread of the virus between guests and staff. Recommendations included regularly cleaning and disinfecting frequently touched objects in common areas (door handles, elevator buttons, handrails, switches, etc.,) obeying social distancing rules; and promoting internal comms with staff as well as communicating hygiene messages to guests via different contactless mediums such as informative posters.
Leading hoteliers in Australia have responded by launching highly publicised cleaning initiatives to assure guests they're on the front foot when it comes to the war on COVID-19 cleanliness. The arsenal currently being used on the accommodation frontline are relatively new technologies such 'ultraviolet backlight tests', which check that objects such as the door handle, TV remote control, or kettle have been subjected to a deep clean. And then there's the 'big guns' used to disinfect entire rooms: 'antimicrobial cold fogging' (which claims to kill airborne viruses and bacteria); and 'electrostatic spray guns' firing hospital-grade disinfectant.
Other non-combative measures include quality assurance programs, which demonstrate accommodation providers' commitment to guest health and safety in the face of COVID-19.
One example is the BWH Hotel Group's We Care Clean program, which incorporates guidelines stipulated by the WHO; The US Centre for Disease Control (CDC); the Australian Government Department of Health; and the New Zealand Ministry of Health.
In a statement, a company spokesperson said: "In a time when our guests are seeking greater reassurance about their health and safety, we're now in a position to provide that peace of mind as they resume travelling, all the while ensuring that the comfort and quality of their stay is not compromised."
Quality assurance programs are certainly the best public relations 'weapon' an accommodation provider can deploy to provide its guests with peace of mind in this age of COVID-19 – and beyond.
Industry view: Kylie Maxwell, executive general manager AHS hospitality, explains why quality assurance programs are more critical than ever and shares her thoughts about housekeeping best practice.
There should be a number of programs the hotel can choose from that can give guests peace of mind that disinfecting, as well as standard housekeeping services, are available at the property. This may include a pathogen service if a guest tests positive for COVID-19, or deep cleans for quarantined guests who have isolated for the quarantine period. These services may include steam cleaning and electrostatic spraying with appropriate chemicals that are Therapeutic Goods Australia (TGA) listed as killing COVID-19.
Using housekeeping apps to conduct regular room auditing is a great way to ensure quality assurance is being observed. These apps can run reports, which is helpful for management to ensure
the highest standards are consistently maintained. These reports will also highlight any areas of staff re-training that might be required.
Keeping guests informed will give them peace of mind. This may be advice on what cleaning protocols have taken place prior to the guest's arrival as well as what the guest can expect during their stay. 
COVID-19 has resulted in a real change in the performance and standards required of the housekeeping team. Hotel cleanliness is now more critical than ever. A hotel's commitment to their cleaning programmes may well be a key decision maker for a guest when booking accommodation. Outsourcing the cleaning to the right provider can mean that the required standards are maintained and implemented.
As a specialist in the field, the outsourced provider would also be responsible for doing their own research as well as reviewing their own procedures. The third-party provider would be responsible for introducing new products and equipment to ensure the new protocols are being met. The health of guests, the hotel team and housekeeping team relies on this best practice. If you ask for the evidence, and receive it, then it's a relationship based on accountability that's worth nurturing.