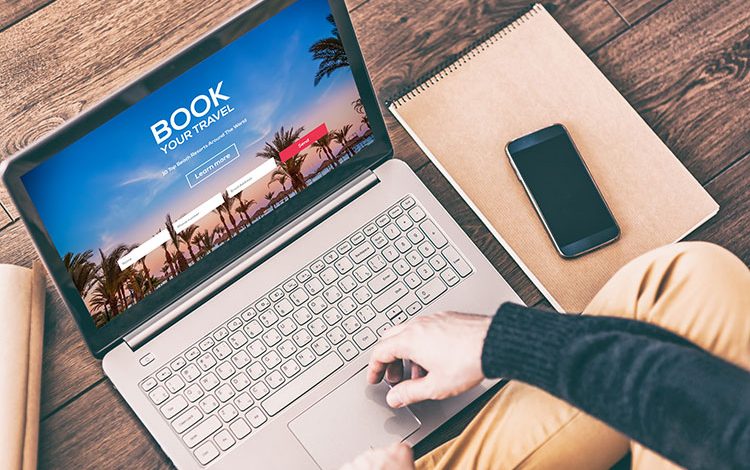 Industry
News In Brief
Opinion
Calls for national campaign against OTAs
Save our industry! That's the call from one frustrated Queensland resort manager who wants to gather troops from around Australia for an all-out war against the tactics of online travel agents.
Kerryn Beck, who with her husband Peter runs The Shores Holiday Apartments at Blacks Beach outside Mackay, is calling for action against OTA "brand hijacking'' and an Australia-wide promotion to encourage potential guests to call properties direct rather than book through overseas-operated internet sites.
"People need to know that so many sites on the internet for accommodation properties in Australia are actually `pretend' sites run by the OTAs,'' she said.
"It would be an enormous help to the industry if the general public was really made aware of what the OTAs were doing and if they instead booked directly with the property.
"The problem now is that people can't find the property's real website because OTAs dominate the Google searches.
"If you look on Google for hotels in Mackay the first page and a half are OTA sites or the really big players who can afford to pay big dollars to Google for a higher ranking.
"As a small independent operator we have no clout.''
She says, though, that together the accommodation industry could mount a major campaign to educate holidaymakers.
Ms Beck said a search for her property resulted in "five sites that look like our site and pretend to be our site'' but which were run by OTAs.
"It's just bizarre that not only do they take over our property's name, but we then have to spend 15 per cent commission that then goes overseas,'' she said.
"We have guests coming in all the time who think they booked on our site but actually booked on a Booking.com site that looked like ours.
"If the practice [of brand hijacking] is banned in other countries why is it still allowed to happen in Australia?
"My husband and I have been in this industry for 20 years and under our management rights structure we get less commission on rooms than Booking.com and we spend all our time running the property.''
Ms Beck said she stopped using Expedia "a couple of months ago because the fine print said they would find our cheapest rate advertised and sell our rooms for that rate''.
"We were offering rooms $30 a night cheaper through direct booking with us rather than through an OTA, and Expedia was  going to use that discounted rate, tell us they were doing a great job, and  take their commission as well.
"In what other industry is someone else from overseas allowed to dictate to an Australian business owner what they can charge for a room?''
Ms Beck's complaints echo earlier claims to Accomnews from Ross Forbes-Stephen from the Cable Beachside Villas in Broome, Western Australia.
He told Accomnews he was furious that OTAs discounted his rooms without permission.
He said Tourism WA had run a campaign promoting the "book direct message'' but with only limited success because brand hijacking was so powerful that it tended to obscure the property's own website.
"It is only the really persistent people who actually find our phone number and ring who ended up booking direct,'' he said.
"This hijacking issue needs to be resolved before even trying to convince people of the benefit of direct bookings.''
Addressing the brand hijacking issue, a Booking.com spokesman told Accomnews: "Everything we do is in the spirit of not just giving customers access to the best accommodation options at great prices, but also bringing guests and incremental business to our accommodation partners, particularly as we support the continued recovery of domestic travel in Australia.
Search engines are open platforms where any business, including properties of all sizes, can pay to advertise. With a choice of different marketing channels to reach potential customers, the properties that choose to list on Booking.com are able to do so at absolutely no charge.
"We then invest in advertising to help them capture as much customer demand that exists in order to grow their businesses, ultimately helping to keep the larger travel ecosystem thriving over the long-term, including in Australia.''