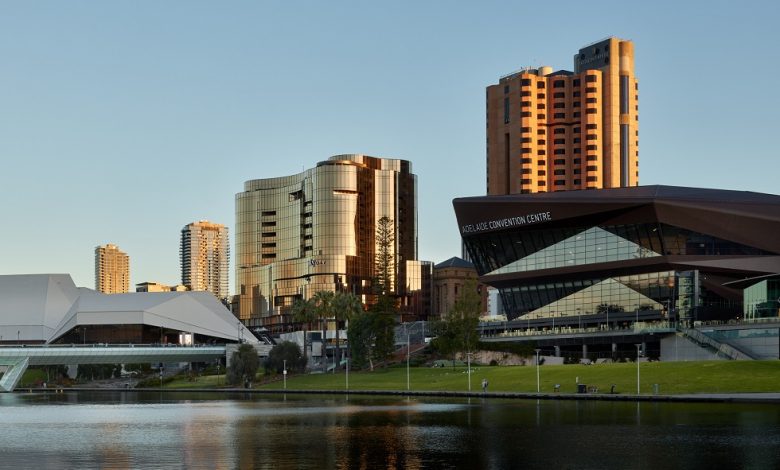 News
Shining light of ultimate luxury
Profile: Eos by SkyCity is Adelaide's stunning new luxury hotel offering
Eos is the goddess of the dawn, who rose each morning to bring light to the world.
In Adelaide, Eos is a shimmering jewel in the Australian hotel landscape, 12 storeys of absolute luxury, gleaming like highly polished gold on Festival Drive beside the River Torrens.
The $330 million expansion of Sky City Adelaide saw the opening of the new luxury hotel brand "Eos by SkyCity", on December 4, 2020, with 120 rooms and suites, among the most luxurious in Australia.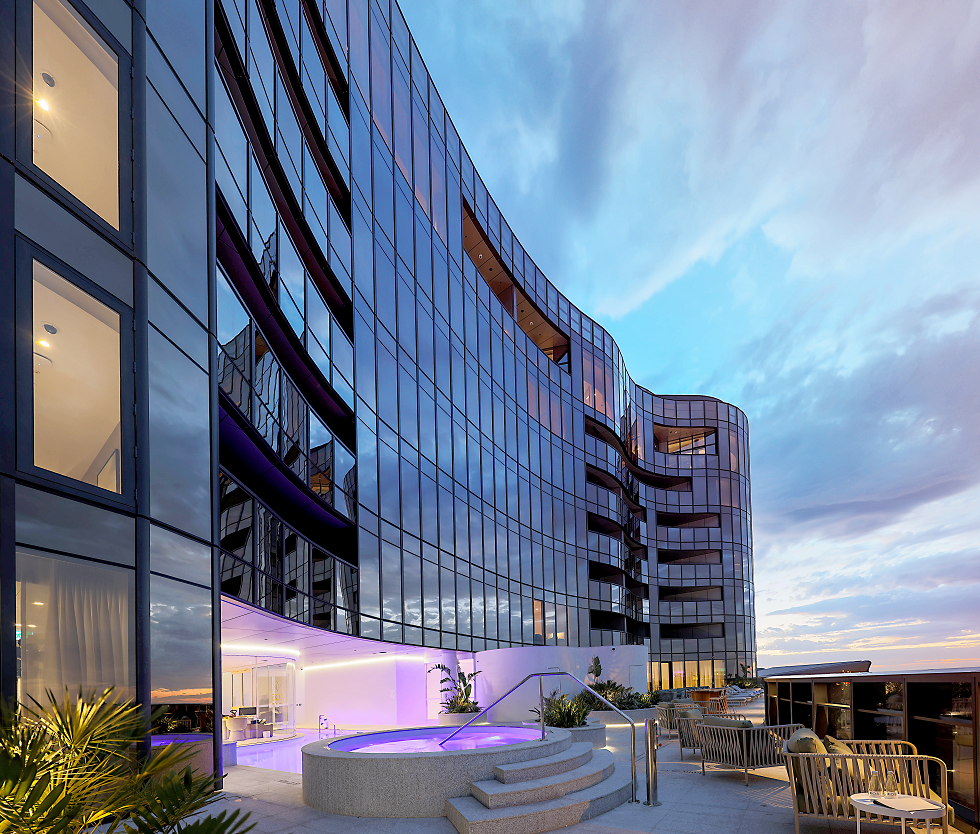 Jodi Brown, the hotel's vivacious general manager, praised architects Buchan for their stunning vision, and designers Walter Brooke, who in collaboration with Hecker Guthrie, sought to complement the iconic curved glass facade in the building's interior with grey marble and brushed gold throughout the hotel.
"It's a stunning and absolutely beautiful hotel," Ms Brown told Accom News.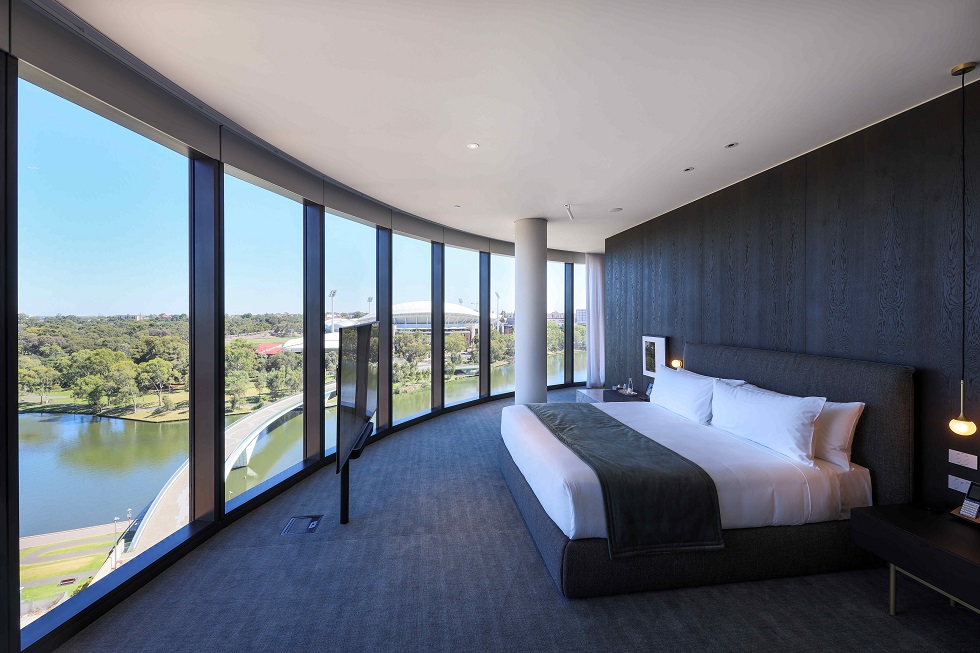 "Eos was planned with elegance in mind and the architects and designers did such a fantastic job in creating the connection between the existing heritage building and the new building."
Rooms range in size from 45 square metres up to the 305-square metre Grace Villa.
"Everybody I show the Grace Villa to says it's bigger than their home," Ms Brown said.
"There are also 24 corner suites with beautiful original artwork and magnificent views, some over the River Torrens or Adelaide Oval or over the hills or the city. They range from 90 square metres to 210, and they are absolutely gorgeous with a separate living room, walk-in wardrobes, ensuites with bathtubs, complimentary minibars and in-room tablets."
EOS offers complimentary wifi throughout and is just about to launch keyless entry.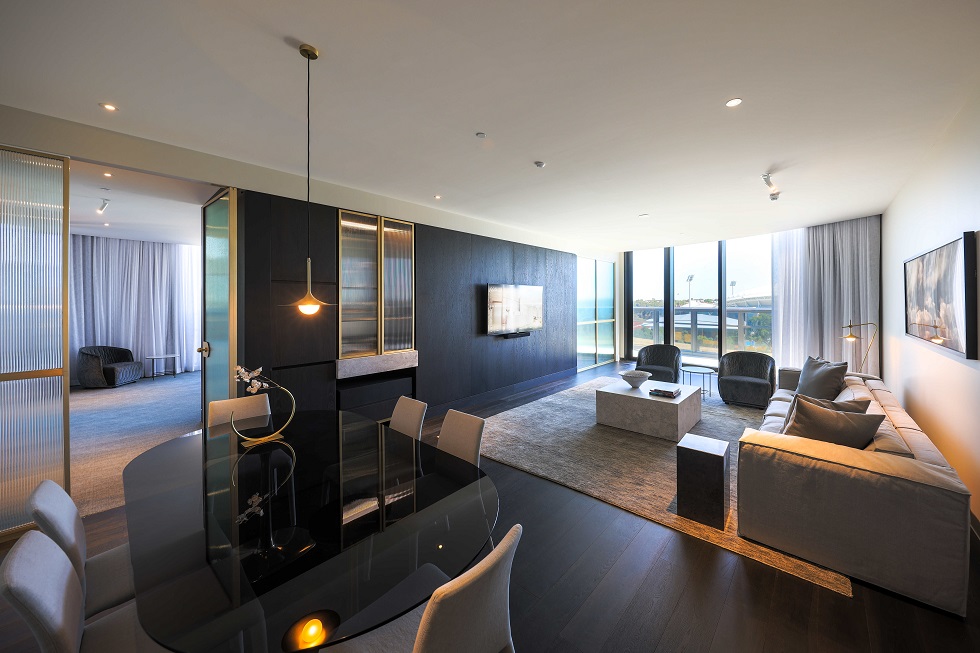 In addition to the 120 guest rooms in Eos, the Sky City expansion features two signature restaurants – one on the rooftop – a spa and wellness centre, heated swimming pool, fitness centre, and conference and event spaces for up to 650.
As a point of difference to other luxury hotels, Eos offers four signature experiences including a personal mixologist who comes to a guest's room to create unique cocktails.
"We also have relationships with Adelaide's per-eminent hair and makeup artists," Ms Brown said, "and we are offering their services to guests in their rooms before going out.
"We have partnerships with personal trainers, who meet guests at the hotel gym or go for a run around the River Torrens with them.
"There's also the opportunity to do yoga on the leisure deck and we've had some fabulous feedback."
Ms Brown said the hotel had experienced a "big demand" for guests taking up spa and wellness holidays.
"We are taking bookings for a large volume of stay-cations and spa and wellness getaways," she said.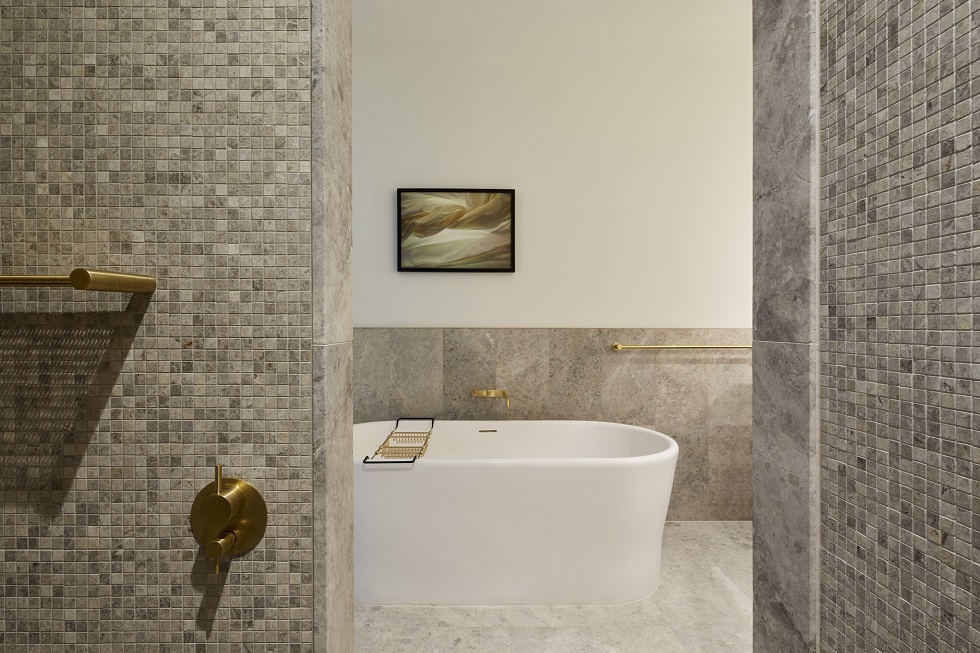 "We have Eos Spa and Wellness on level three of our building that includes the gymnasium, swimming pool, sauna and spa. In Eos Spa and Wellness, we have three treatment rooms and one couple's room, and a gorgeous lounge to just relax, drink some hot tea and eat healthy treats before and after your spa treatment."
Ms Brown said she was "really impressed" by the number of bookings during the pandemic.
"When we opened in December, we weren't really sure what to expect because in South Australia we had just come out of a lockdown, but honestly we were so busy it was incredible.
"People wanted a taste of luxury during the festive season and that rolled into January because everyone was still on holidays. Border closures meant they could not leave South Australia, so they thought 'why not come and experience a new luxury hotel?'
"We did have some cancellations in February because of the uncertainty over borders but March is holding up really well and we're looking ahead quite positively."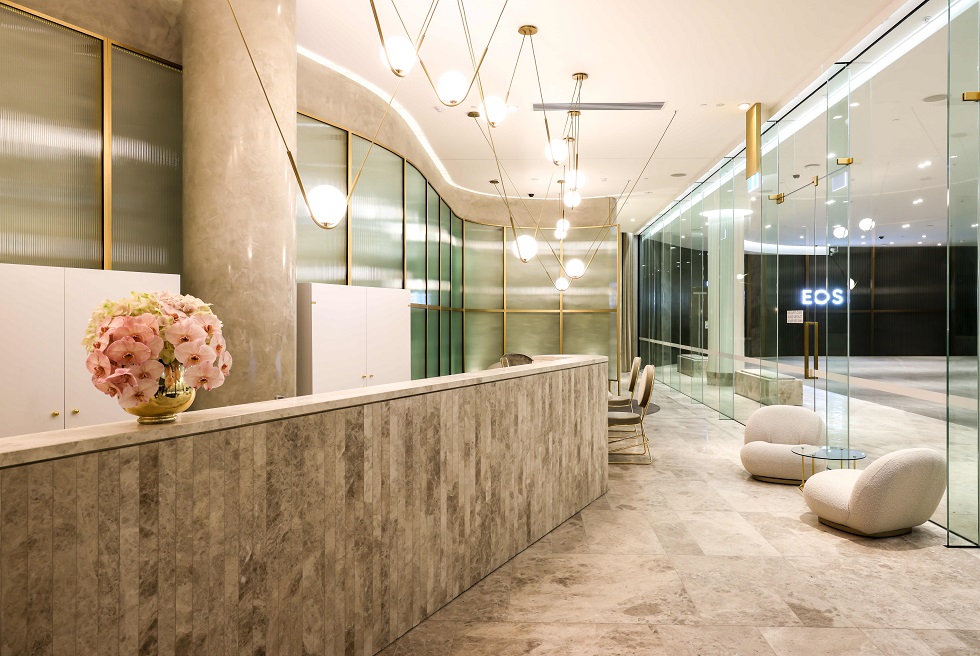 Ms Brown started in the hotel industry 13 years ago, initially working for Event Hospitality, which includes the Rydges and QT brands.
Switching to Accor Hotels, Ms Brown then worked for Quay West and Novotel before returning to Events, taking the reins at QT in Sydney. Ms Brown moved to Adelaide at the end of 2019 for the role of General Manager of Eos Sky City.
Eos is the embodiment of hope and optimism and we strongly believe that we have tied in the grace of the building with the name of the hotel.
"In everything we do we invite guests to live extraordinarily. Eos is absolute luxury at its finest.''
Images supplied by hotel. Credit: Russell Millard