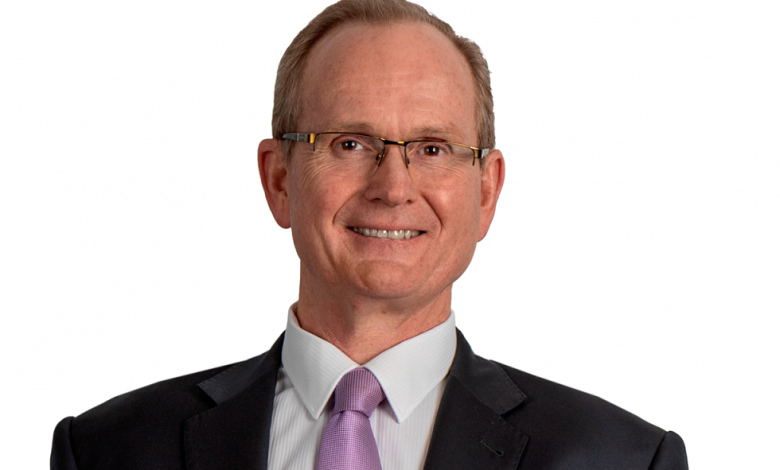 Industry voices
News
Charting a road to normalisation for city hotel recovery
Exclusive Op-Ed: JLL's Ross Beardsell on threats & opportunities in 2022 for Australia's hotel industry
There is undoubtedly a feeling that we're at the 'beginning of the end' of the COVID crisis, with NSW Premier, Dominic Perrotet, adopting a bold approach towards opening up and connecting with the rest of the world, even if some other state governments aren't sharing his enthusiasm.
The bigger question, though, is how can the hotel industry in Australia best position itself to recover, especially the harder-hit city hotels, which have been running on empty for over 18 months?
What has been noticeable since the announcement of re-opened international travel has been the high visibility of overseas destinations such as Fiji, Bali, Phuket, Japan and even Europe and North America in all the travel pages, backed by super-competitive airfares.
Yes, there are still doubts about international travel, but given combative comments from some state premiers, it would be understandable if Sydney and Melbourne travellers concluded that an overseas holiday might provide more more certainty than an interstate trip.
Regional areas of both NSW and Victoria will attract strong visitation levels in the lead up to, and during, the Christmas holiday season, but what will happen to the cities, where the largest-ever expansion of hotels has taken place over the past five years and there are still far more hotels in the pipeline?
My colleague Vibhor Kalra estimates that some 30,000 rooms have been added to the Australian hotel sector since 2016, representing growth of close to 8.5 per cent, higher even than in the lead up to the 2000 Sydney Olympics.
The last two years have been the most frenetic, with 51 new hotels with 8,200 rooms added in 2020, and up to 48 projects and 9,500 rooms predicted for this year. That's almost 100 hotels and 17,700 rooms in two years.
To put that in context, between 2000 and 2016, Sydney and Melbourne added just 3,000 rooms each, when the boom that was meant to follow the Sydney Olympics went bust, thanks to a sharp economic contraction, then SARS and finally GFC.
It wasn't until about 2013 that Australia returned to favour with hotel investors. The massive rise of the Chinese market, record share-markets, strength in corporate and conference travel, expansion of airline routes and optimism for the tourism sector led to a boom in new development.
Unfortunately, as often happens with economic cycles, long development delays meant that rather than opening to healthy demand, many of the new wave of hotels have opened their doors with their forward bookings almost non-existent.
This was highlighted graphically by the STR data, which showed that even though conditions were relatively 'back to normal' in January 2021, Sydney hotels recorded RevPAR of just $51 per booked room across the month compared to $156 in 2020.
The wave of new hotel development will require existing hotels to analyse how they can upgrade their facilities and services, as well as use their loyalty schemes and branding, to stay in the race.
Already, a number of hotels in Sydney have gone to market, such as Dr Jerry Schwartz's Four Points by Sheraton Sydney, Central Park (transacted by JLL). So far, vendors have received reasonable prices for their hotel assets, reflecting an optimism that suggests Sydney is well-positioned to bounce back quickly.  
What will be essential is the re-animation of cities. Currently, offices are commencing a limited return across Sydney and Melbourne and business travel is being considered for most companies, especially planning for kick off meetings in Q1 2022.
Encouragingly, city hotels are seeing tentative bookings for end of the year corporate catchups and functions, though it will be next year before large meetings revive the fortunes of conference and events hotels.
Domestic leisure will be key to revival in the interim, and this is where it will be critical for city administrators to actively work with the hotel and tourism sector to re-energise their destinations, which is evident from the new campaigns from Destination NSW and the City of Melbourne.
Resumption of major events will be a crucial component of the return to normalisation.
Significantly, the NSW State Government interceded when the New Year's Eve 9pm fireworks were cancelled and restored them to the calendar, providing a significant boost for family travel over the holidays, with the added innovation of having the Cahill Expressway transformed into an alfresco party-centre for a week from New Year's Eve to 6 January.
This is the sort of confidence the tourism sector requires. Dominic Perrotet made that decision when he was Treasurer, and he demonstrated even more clearly his understanding of the visitor economy's importance by delivering a $500 million rescue package for the industry within two weeks of his appointment as Premier. The focus was squarely on revitalising the city centre.
Australia has plenty of natural assets to attract major events, but event organisers have been so scarred by constant threats of disruption over the past 18 months that it has been necessary for governments to step in. Encouragingly, The Ashes, the Australian Open and the Australian Grand Prix are confirmed for the next six months, and NSW's belief in the power of major events was demonstrated even further by the cheeky announcement that Sydney would challenge Melbourne as the future host of the Australian Grand Prix.
Hotel operators also need to adjust to the changed dynamics. The need to ensure that guests feel safe and secure in their hotels has never been more imperative. To be able to offer contactless check-ins and seamless navigation around the hotel will be important for many travellers, both corporate and leisure. But equally, other guests will want a return to pre-Covid interaction and service levels, requiring considerable dexterity in hotel management.
Fortunately, being adaptable has been part of most hotel managers' DNA for decades. Those of us who have been in the industry for a while will recall the early 1990s, when a similarly sharp rise in supply was met by the 'recession we had to have', the Iran-Iraq war, the Japanese financial meltdown, airline collapses and a pilots' dispute which ended most interstate and international travel.
Hoteliers were suddenly forced to pivot, having to rely on the surrounding local market. The period saw considerable innovation with greater emphasis on exciting 'big night out' promotions, family packages, and quality F&B experiences to attract the suburban audience.
Hotels will need to show the same level of innovation, and fortunately today they have access to sophisticated loyalty programs and communications channels to target potential travellers.
Overseas experience suggests millennials seeking unique experiences will be the first to return to the city, and they will want to know that hotels have changed the way they operate to accommodate the new environment.
They will be looking for concierge apps, interesting offers to keep them in the hotel restaurant or bar, and connections between the hotel and the destination to make it the 'it' base for their stay.
Hotels may need to adapt their physical facilities to cater for returning corporate travellers. Having more co-working spaces would alleviate road warriors needing to base themselves in offices, while still allowing face-to-face interaction.
No one is suggesting that the road to recovery is going to be anything but bumpy for the hotel industry. However, past history suggests that while some hotels might get left behind, those who can innovate, have strong brand presence, and adapt to the environment will not only survive, but thrive.
Ross Beardsell has over three decades of experience in the hotel industry in senior management roles in operations and development. Working initially with Southern Pacific Hotels, then IHG and the Carlson Group, Ross worked in GM positions across the Asia Pacific. In 2008, he joined JLL's Hotels & Hospitality Group, providing asset management services on behalf of hotel owners to maximise profitability and to provide strategic guidance. He has provided hotel advisory services to the owners of luxury, upscale, mid-market, new hotels, limited-service accommodation, resorts, convention hotels, and pubs – both nationally and internationally.