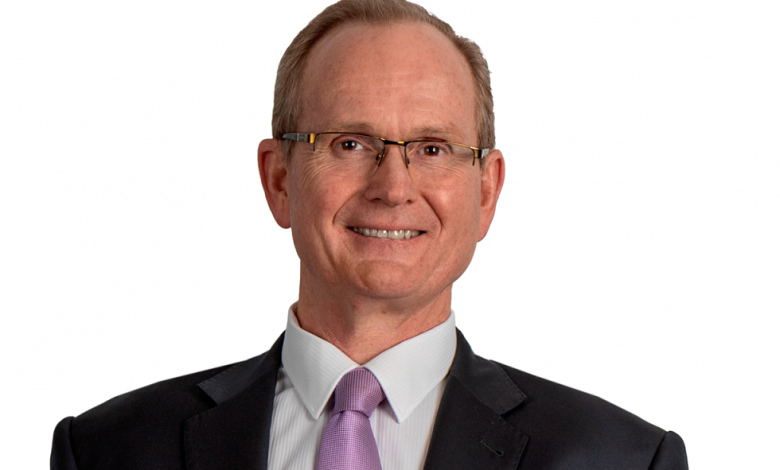 Industry voices
News
Clear, honest sustainability charter imperative for every hotel in 2022
Exclusive Op-Ed: JLL's Ross Beardsell on why going green has never been more important for hotels
It's fair to say that climate and environmental actions have been front and centre of global economic issues this year, culminating in the recently completed UN Climate Change Conference COP26 conference.
While COP26 claimed the airwaves for a few weeks, not much time was devoted to the environmental implications of the tourism and hospitality sector.
In fact, it seemed the only time our sector was mentioned in mainstream media was to deride the vast amount of fossil fuels burnt bringing squadrons of private planes to Glasgow for a conference that was designed to reduce such emissions.
However, in fairness – though barely reported – the Sustainable Hospitality Alliance signed the Glasgow Declaration on Climate Action in Tourism, with 300 hotel groups including Accor, IHG, Hyatt, Hilton and Marriott committing to deliver "a concrete climate action plan" within 12 months outlining how they will measure, decarbonise, regenerate and unlock finance for environmental measures.
For an industry long associated with waste and excess, there is little doubt that the sector will face far greater pressure from customers and regulators to institute meaningful change to reduce its environmental footprint.
Currently, reporting about sustainability in hotels often focuses on 'frivolous' aspects such as beehives and herb gardens on rooftops, and while guest-centric measures such as re-use of towels have their place, they are unlikely to propel hotels towards net zero.
Bringing guests on the sustainability journey is important, but if the industry is to make a substantial move towards net zero then the emphasis has to be on large-scale property initiatives that reduce energy consumption such as upgrading lifts, chillers, heating and refrigeration.
These initiatives can make meaningful change, but unfortunately, the substantial investments required to achieve dramatic reductions in energy consumption are often the least marketable. The pressure from COP26's high visibility, however, is now exerting pressure for such outcomes.
Hotel owners like Dr Jerry Schwartz have invested heavily in solar panels both in city and regional areas. These are visible and very valuable when you have breweries and other facilities operating during the day when solar can deliver immediate savings, but for most hotels it is difficult to retro-fit sufficient panels to make a major impact and then most of the hotel's power demands are when the sun is either still rising or has set.
To be fully effective, the sustainability model needs to be addressed from the hotel design stage.
The Clean Energy Finance Corporation (Australian Federal Government Green Bank) is working with the hotel industry to ensure that environmental considerations are at the top of the priority-list for new hotels.
They provided a $39 million construction and term debt facility as part of a co-financing package for the $125 million Holiday Inn Express Melbourne Southbank project, which opened two years ago.
The goal was for the hotel to achieve 5-star NABERS energy and water ratings through installation of high-performance glazing, high efficiency air-cooled chillers and condensing boilers, solar photovoltaic systems on the hotel's roof and regenerative lift drives, which enable the hotel to recycle energy.
Complementing the environmentally sensitive infrastructure are integrated building management and guestroom energy management systems so that the operator can both monitor and drive optimum building energy performance.
The point about most of these measures is that while integral in the sustainability design of the hotel, they are largely invisible to guests and would be unlikely to drive a higher rate compared to investment in guest-oriented facilities such as an upgraded pool, guest technology or restaurant.
You're unlikely to read a press release eulogising the benefits of a new – albeit very expensive – chiller, but from 2022, hotels could lose significant business if they can't prove they are taking sustainability seriously.
Companies issuing tenders for corporate travel and large-scale conferences are likely to seek a sustainability report before confirming contracts, and this is where upgraded chillers and regenerative lift drives can be far more valuable in winning a 4-day, 500-delegate conference than offering the conference organiser a free upgrade to the presidential suite.
For owners, of course, investing in such high-cost property infrastructure must come with the prospect of lower operating costs.
That has been the case with two projects that my colleague, Vibhor Kalra (VP Hotel Asset Management JLL Hotels), and I have been involved with, and the numbers are persuasive.
According to Vibhor, the installation of a new chiller at Hilton Sydney at the end of 2017, produced 11% savings in energy consumption in its first year and savings of over $80,000 to the hotel's bottom line. The hotel also received an ESC (Energy Savings Certificate) rebate from the NSW Government worth close to $90,000.
If chillers don't attract headlines in the media, new lifts aren't much better. They are seen as necessary facilities, but you don't see many Trip Advisor reviews saying that sustainability initiatives were instrumental in their satisfaction of a stay.
InterContinental Adelaide has been a pace-setting property in Adelaide over the decades (under various brand names), but with the city attracting a number of new upmarket hotels, the hotel required a major refurbishment – including the replacement of seven lifts.
Vibhor says this was the largest cost in the $32 million refurbishment program, but their replacement will probably receive the least acknowledgement from guests. Guests will be focusing on the new look rooms, restaurants and in-room facilities.
In terms of the bottom-line, though, hotel owners, operators and managers will notice. The lifts are regenerative drive models which enable them to recover energy and feed that back into the system. The lifts will also come with LED spotlights versus the previous fluorescent lights.
The end-result? It's expected to deliver 43% energy savings in terms of kWh per year and also 43% reduction in annual Green House Gas (GHG) emissions compared to the previous lifts.
If energy is going to be one of the most serious input costs for hotels in the future, the savings resulting from these initiatives can be a game changer, especially in tight market conditions.
The goal for the hotel industry post COP26 is not only to incorporate genuine sustainable measures but to quantify and explain them to their guests.
Maybe some point-of-service items that are so familiar – the numerous plastic bathroom amenities, for instance – may need to be replaced with more sustainable, bulk bathroom products.
Maybe monetary incentives need to be considered for less servicing of rooms. Does every guest want all their linen and towels changed every day? Perhaps a honeymoon couple may, but then a business traveller might prefer a 10% discount for a reduction in servicing.
And even if the sustainability measures that have been introduced are largely out of sight, developing a clear and honest sustainability charter that guests can read should be an imperative for every hotel in 2022.
Who knows, sustainability initiatives could be the difference between winning a major account and market share in what is an increasingly competitive hotel market.
*Ross Beardsell is Executive Vice President, JLL Advisory & Asset Management Australasi