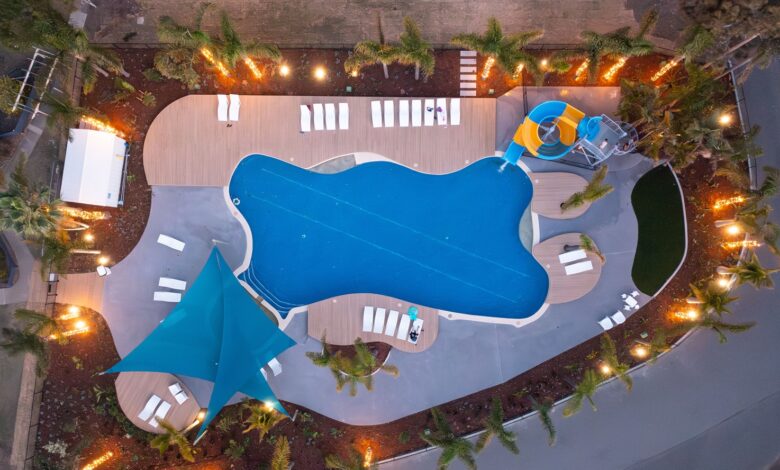 Holiday Parks
News
News In Brief
Profiles
Refurbishment
Tasman Holiday Parks redefines 'home away from home' vacationing trend
Located just north of Batemans Bay, NSW, Tasman Holiday Parks Racecourse Beach reveals 14 new, thoughtfully designed villas and & investment in accessibility
Tasman Holiday Parks has just wrapped up a remarkable transformation at its Racecourse Beach Park in a move to combine the comforts of modern living with the beauty of the great outdoors.
Traveller trends
In today's evolving camping landscape, vacationers are increasingly seeking the comforts of a 'home away from home' experience. The trend is shifting towards not just glamping but staying in full-sized modern cabins that offer all the comforts of home.
Tasman Holiday Parks has recognised this change and responded by investing in transforming its Racecourse Beach Park. To redefine the holiday park experience and embrace luxury, modernity, and accessibility like never before.
Located in the South Coast of NSW, just north of Batemans Bay and situated in Bawley Point, Tasman Holiday Parks Racecourse Beach recently unveiled its 14 brand new, thoughtfully designed villas.
Our latest AccomNews print issue is available now. Read it HERE
The new villas
Operations Manager for Racecourse Beach, Sonya Mamouney said the plan initially included nine cabins but due to the overwhelming demand from eager holidaymakers looking for the 'home away from home' experience, the number was increased to 14 early this year.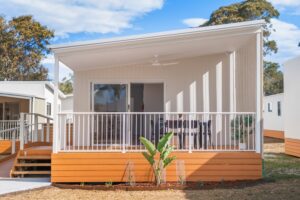 "Our guests' comfort and satisfaction are at the heart of everything we do," said Ms Mamouney.
"The decision to increase the number of cabins from our original plan is a reflection of the overwhelming desire from holidaymakers to escape to our luxurious offerings at Racecourse Beach.
"Our new villas are designed to provide a home away from home, with modern amenities, beautiful artwork inspired by the South Coast, and a 'Coastal Chic' colour scheme that captures the essence of our stunning surroundings."
Accessibility focused 
The villa collection includes four spacious 3-bedroom villas, nine comfortable 2-bedroom villas, and a ground-breaking 2-bedroom accessible villa— a first for the Racecourse Beach park.
"This commitment to accessibility aligns with Tasman Holiday Parks' vision to enhance holiday experiences for all," said Ms Mamouney.
Moreover, it ensures families and individuals with accessible needs can enjoy their vacation together.
"These investments are a testament to Tasman's ongoing commitment to creating unforgettable memories for guests in an idyllic coastal setting."
Modern amenities
Additionally, these new villas have been designed to challenge the norms of holiday park vacations. They are equipped with a host of modern amenities that elevate the guest experience. Each villa boasts state-of-the-art features, including dishwashers, air conditioning, washer and dryer combinations, and the added comfort of ceiling and wall fans throughout.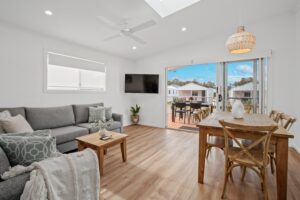 Also, part of the refurbishment was an extensive makeover of the Racecourse Beach Park's pool, which now adds a splash of elegance to the park boasting an architecturally designed layout that spares no expense.
Creating a resort feel 
"Tasman Holiday Parks Racecourse Beach has always been about creating memorable experiences for our guests," says CEO of Tasman Holiday Parks, Nikki Milne.
"The refurbishment of the pool is a significant milestone in our journey to transform our Racecourse Beach Holiday Park into a premium resort-feel destination. We wanted to create a pool area that not only exudes architectural elegance but also provides an elevated experience for holidaymakers.
"The previous pool design had served us well, but it was time for a change. Our new architecturally designed pool, complete with European-imported decking, lush gardens, and mesmerising lighting, will redefine what it means to unwind and have fun during a holiday."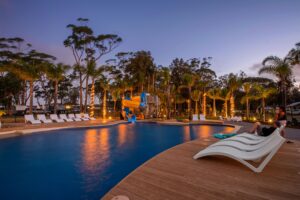 The addition of four new decks aims to elevate the experience of lounging by the pool to a premium resort-level experience. Further enhancements include an extensive landscaping effort, with hundreds of new plants adorning the garden beds, creating a lush green oasis for guests to enjoy.
Additionally, Racecourse Beach welcomes both caravanners and campers and offers freshly minted evergreen sites and a state-of-the-art amenities block.
"The transformation of Racecourse Beach Holiday Park is not just about physical changes; it's about creating lasting memories for our guests. We are excited to unveil these enhancements and invite travellers to experience the new era of holidaying at Tasman Holiday Parks," said Ms Milne.
Tasman Holiday Parks Racecourse Beach has earned its place as a finalist in the Holiday Park category for both the CCIA NSW and NSW Tourism awards, a testament to its exceptional offerings and outstanding service, remarkable commitment to breaking the norms of stereotypical holiday parks, and delivering a sense of luxury and accessibility that will set new standards in the industry.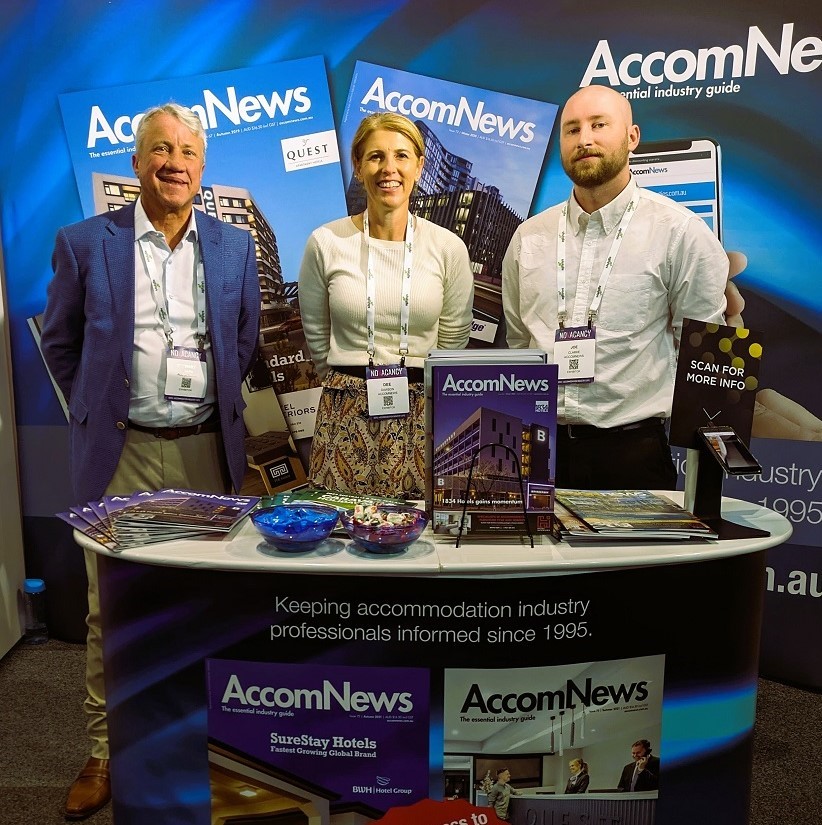 AccomNews is not affiliated with any government agency, body or political party. We are an independently owned, family-operated magazine.