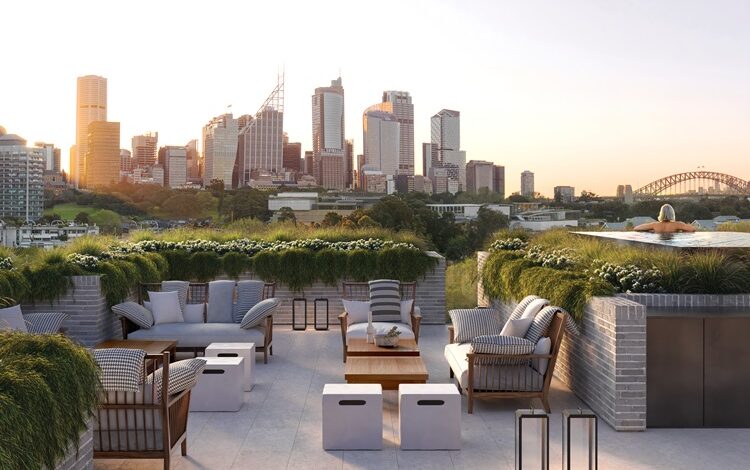 Developments
News
News In Brief
Profiles
Muse Potts Point: Redefining luxury inner-city living
Third.i launch collection of boutique architectural residences to market at Potts Point, Sydney
Property developers Third.i, in collaboration with acquisition partner Toohey Miller have announced the launch of their boutique residential project Muse Potts Point and it promises to redefine luxury inner-city living in Sydney.
Muse will deliver 13 one, two and three-bedroom boutique residences in one of the city's oldest and most fashionable neighbourhoods.
Our latest AccomNews print issue is available now! Read it HERE
Third.i has engaged leading Australian architects WMK Architecture to ensure the building's facade will reflect the architectural and natural heritage of the site. The design has been curated to evoke a sense of elegance, with a contemporary yet timeless render that will blend seamlessly into the local Potts Point area.
Wide flowing terraces will amplify the sweeping views on select residences, drawing from the beauty of the harbour and city landscapes. A communal rooftop will top the project, complete with a residents-only pool and expansive scenery.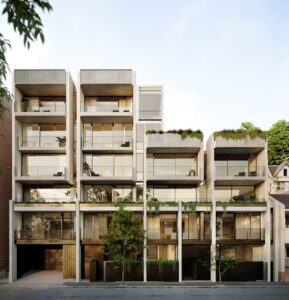 Designed by Architecture and Interior Design Practice, Mathieson, the interiors will encompass urban luxury, large living spaces, with bespoke finishes and high-end appliances. Each residence will have rich artisan detailing and capacious oak veneer cabinetry that seamlessly blends into the open living areas. A floating limestone-clad fireplace shapes an atmospheric place to retreat, entertain, and live.
Luke Berry, Co-Founder & Director of Third.i said they are thrilled to be launching the company's first project in Potts Point, sharing that they worked with the council and responded to the needs of the local community to create a legacy project that will complement the area, limit impact to the neighbours and support the growth of the suburb.
"We have brought together some of the best minds of design and architecture, to deliver something truly unique to Potts Point.
"Muse not only encapsulates the essence of the neighbourhood and suburb, but also presents stunning apartments that are skilfully designed to optimise the seamless integration of indoor and outdoor living spaces.
"We are thrilled to offer buyers an opportunity to secure their slice of boutique living in the heart of Potts Point. Residents will have effortless access to an array of amenities included in Potts Point's vibrant lifestyle, ensuring they can fully embrace the offerings of this dynamic neighbourhood," said Mr Berry.
The demand for premium, lifestyle properties in Potts Point and Sydney's East remains strong due to prestige downsizers looking to sell their family homes.
According to recent market analysis, boutique luxury residences are proving to be better suited to areas like Potts Point given the increasing interest from this buyer group, the growth margins and the heritage of the suburb.
Phillip Mathieson, Founder and Design Director of Mathieson, said, "We are delighted to be unveiling a design for Potts Point Muse that combines the very best of luxury and lifestyle. Through our approach of committed restraint and meticulous attention to detail, each boutique apartment has been designed to capture the essence of inner-city living, and beauty in simplicity."
Muse Potts Point is ideally located on Brougham Street and is within walking distance of the Royal Botanic Garden, the recently opened Sydney Modern Art Gallery, and the vibrant local dining and café scene. Residents will also enjoy easy access to local boutique shopping outlets and the stunning Sydney harbour waterfront.
Construction is scheduled to begin in late 2023 and works are expected to wrap up by the end of 2025.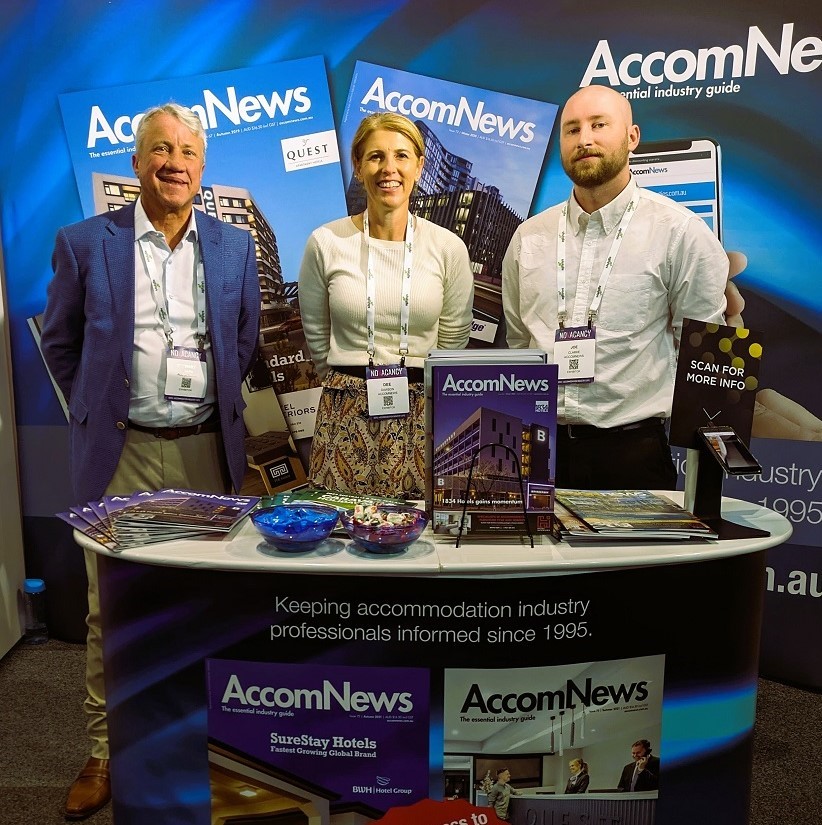 AccomNews is not affiliated with any government agency, body or political party. We are an independently owned, family-operated magazine.