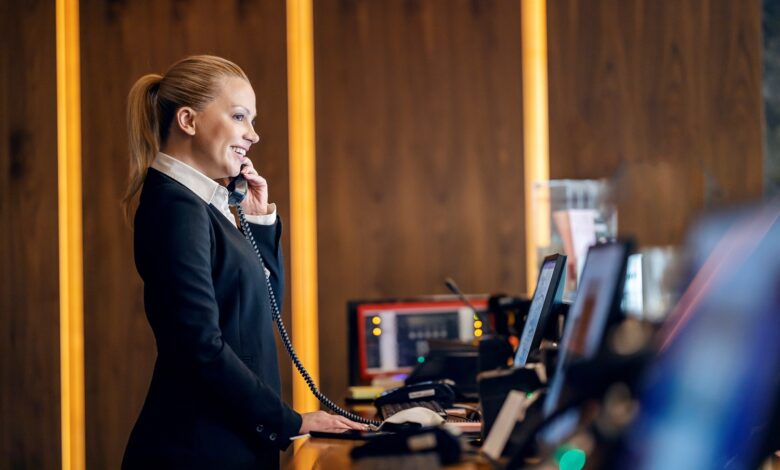 Mobile phones have all but killed off the home phone, but guestroom telephones are alive and buzzing with renewed vitality around the world.
Why? Security, service, and comfort are the cornerstones of the accommodation industry – that's why.
Originally published in the latest AccomNews print issue is available now! Read it here.
When staying in a hotel, guests don't use their mobile phones to call the front desk to book a spa, order room service, extra towels, or more coffee pods. They pick up the guestroom phone instead.
A direct line to whatever they need
The guestroom telephone adds an extra level of security that guests appreciate – a direct link to someone at a front desk who can help with any emergency or just provide an early morning wake-up call.
Brendon Granger from Technology4Hotels said guestroom telephones facilitated immediate communication between guests and staff.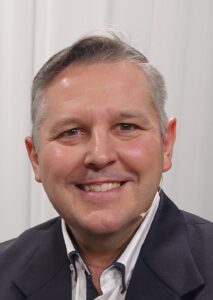 Thirty years ago, before the rise of mobile phones, guestroom telephones were the lifeblood of travellers and hotels could charge astronomical prices for external calls that only set them back a few cents. However, it's very rare these days that a guest will use a phone in a hotel room for external calls, Mr Granger told us.
"But they will use it often to order room service and other guest services," he said. "I know operations managers for hotel groups, where we've provided a digital ordering solution for the hotel so guests can use a QR code to scan and order food. The director of operations said when he stayed at one of his hotels recently, it was so much easier to pick up the phone and say, 'can I have a steak sandwich? I don't want onions'.
"We live in a world where we don't communicate enough. With the guestroom telephone, you actually have somebody on the end of the line who totally understands 'steak sandwich, no onions, it'll be about 20 minutes'."
Mr Granger said guests paying hundreds of dollars a night for a room usually prefer to make a call and speak to an understanding human rather than learn how to use new technology.
The guestroom telephone makes it quick, convenient and pleasant
Mr Granger said: "It's like an immediate lifeline to help. You don't get that level of service or security at (for instance) a typical Airbnb.
"When you're in a hotel, you feel secure. You have a guestroom telephone that you can pick up and say you need something.
"Or if you've had a big night out and you need to wake up early in the morning, you set your phone alarm but you're not 100 percent 'with-it', it's good to book that secondary security blanket with a front desk.
"They're just some of the ways telephones can be used to provide personalised services and support to guests," he said.
"Everyone knows how to use a phone. In an emergency, no one has time to think. Being able to call someone straight away on the guest telephone offers great security."
A quick and direct call to the front desk using the guestroom phone tends to nip complaints in the bud
Mr Granger said he knew of a hotel with 200-something rooms that lost a card in their PABX over Christmas, which meant half of the rooms were unable to make calls.
"At the end of it all, the frustrated GM said he never realised the importance of the guestroom phone. He was astonished by the number of guests who were upset and came down to the front desk."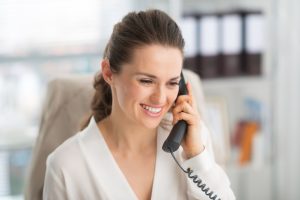 Guestroom phones can be diverted to ensure they are always answered by staff on duty, as an unanswered phone leads to a negative guest experience. Furthermore, when guestroom telephones are integrated with hotel technology they can be programmed to adapt to the unique needs of guests.
Mr Granger described a new multi-use Android-based device, like a mini tablet, with an LCD screen, it's easily updated and works as a traditional phone with many other features. Guests press "Front Desk" and can have a conversation with someone there, or the device can act as the remote control for the room's television and air conditioning. I
"t can close blinds, turn lights on and off and provide a welcome message on its screen. Depending on the guest profile it can offer all its services in their own language.
Guests can also use the device, to make requests, for things such as additional towels. It will hook into the hotel's back-end system and send an alert to housekeeping. The device can also be used to browse the internet.
Developments in guestroom telephones
Using eco-friendly technology means guestroom telephones are also drivers of sustainability. An increasing number are made from PET, recycled plastics and with many hotel communication systems now using cloud-based technology the total amount of hardware in a hotel is vastly reduced. 
Guest phones and QR Codes have also helped eradicate the printed compendium, saving forests from the axe. The compendium can be updated as often as a property likes with the push of a button.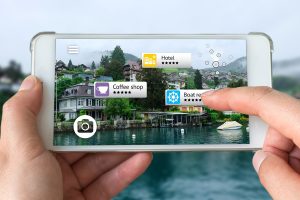 Mr Granger said: "You can deliver the compendium to the guest's device, and they can take it with them wherever they go. The software and technology for the new generation of guestroom phones can be adapted to whatever a property needs.
"Probably 90 percent of hotels use standard matte black for their phones because it fits with everything. But the faceplate and the buttons can be completely customised.
"The MONA (Museum of Old and New Art) in Tasmania is a great example. They went a bit funky. The idea was that the buttons on their phone would connect to different parts of the hotel. But they only have reception! They really made it fun.
"And QT Hotels wanted the phone to simply say, 'Feed me' and 'Help me' (two buttons). The philosophy was that guests shouldn't have to think – they just know, I'm hungry or I want something.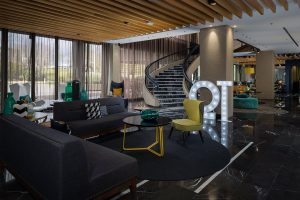 "Phones with screens can be easily customised. If they're hooked into the Property Management System, they can display 'Welcome back Mr. Jones' not just 'Welcome'."
Mr Granger said hotels are about looking after people and the phone is a tool to do that.
On a final note, he said: "Technology can be good if used in the right way, but is certainly not a replacement for human connection, which is why hotels will always need staff and guest room phones."

Grantlee Kieza OAM has won three Queensland Media Awards, two Australian Sports Commission Awards and has been a finalist for the Walkley and News Awards and for the Harry Gordon Award for Australian sports journalist of the year. In 2019 he received the Medal of the Order of Australia for his writing. You can find more of his work in our AccomNews & Resort News print magazines.
He has written 22 acclaimed books, including bestsellers Hudson Fysh, The Kelly Hunters, Lawson, Banks, Macquarie, Banjo, Mrs Kelly, Monash, Sons of the Southern Cross and Bert Hinkler.