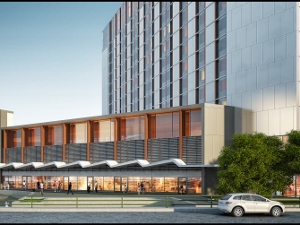 The Sydney-based Staywell Hospitality Group has just negotiated joint ventures in China, Britain, UAR, South Africa and India to add to its growing portfolio.
Staywell founder Simon Wan has announced a £65 million London hotel and an £85 million one in Birmingham (due to open in 2016) in partnership with London-based Seven Capital. Both will be branded Park Regis.
In India, Staywell is developing hotels in Jaipur and New Delhi with another four planned – all with local partnerships. While in China, Mr Wan has just signed a heads of agreement with a state-owned enterprise that has more than 40 hotels. In the United Arab Emirates, he also has a heads of agreement with a company to develop hotels in the Middle East and a joint venture management agreement with South African-based Mantis Collection that operates has 60 hotels.
Expansion in Australia is also underway with Staywell is negotiating management contracts for a $65 million hotel in Adelaide, an $80 million 262-room hotel in Perth, a $35 million 80-unit hotel in Sydney's Surry Hills and a new build $48 million hotel in Mackay. Mr Wan says Staywell is also looking for more opportunities in Perth, Darwin and Canberra.
Staywell currently operates 34 hotels here and in Indonesia, New Zealand and Singapore but is aiming for a network of 100 hotels by 2016.