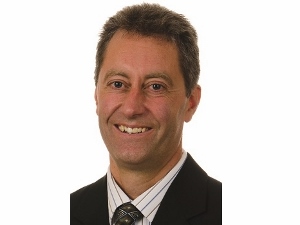 In welcoming the New Year, ARAMA is excited to be developing a new corporate structure that will allow our organisation to continue our journey as a leading voice for management rights throughout Australia.
Australia has been at the forefront in developing tourism and residential accommodation models. The management rights industry was developed 50 years ago on the Gold Coast, and today there are thousands of resident managers operating throughout Australia. Queensland pioneered the industry after significant growth in tourism, and the rapid expansion of residential accommodations. Australians not only embraced the diversity of holiday letting, they also embraced the modern lifestyle of density living and the special and specific needs of administration and management.
Throughout this time, ARAMA has remained regionally based because the legislation affecting density living is administered at a state level with varying legislative requirements.
ARAMA incorporated nationally in 2002 and has been holding regular meetings with its counterparts in NSW and Victoria. As we begin 2015, ARAMA is finalising a process of developing a national structure which will offer a range of important administrative and membership benefits, including consistent industry representation in national forums. ARAMA's strategic management committee has identified the need for resident managers to share a consistent voice across the nation.
Without question, ARAMA's key strength will always rest with our regional branch network; members who meet regularly and discuss local issues. A strong national structure can and will help all regions through consistent training, education, legislative/legal support, and ultimately strong national representation. The importance of a strong ARAMA was highlighted at the end of 2014, with meetings of ARAMA members throughout Queensland to present the impact of the new property laws passed in Queensland. The NSW branch enjoyed a successful review/negotiation with the state government on its property by- laws review.
Early in this New Year, ARAMA will finalise a proposal that will deliver on essential outcomes. While the final "look and operation" will require important review and discussion, everyone in ARAMA is aligned that change is both necessary and welcomed. Ultimately a proposal will be presented to ARAMA members for review and ratification. It is my hope that by the middle of this year we will have a clear mandate to move ahead with a new structure. We have important work ahead… and I look forward to engaging many industry voices in the conversation!