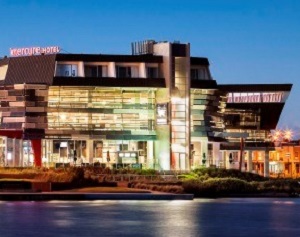 The Caroline Springs hotel, 20 minutes from Melbourne Airport, is up for sale. It includes 4½ star hotel with 58 rooms operated under the Mercure brand with planning approval for an additional 40 rooms.
It is centered on a 7000m² freehold site overlooking the lake in the centre of Caroline Springs directly opposite CS Square shopping centre with a gaming venue securely leased to a premiership sporting club.
It is being sold through Mathew George and Mitchell Humphreys of JLL Hotels.