Industry
Aussie families take advantage of long-term accommodation
In a movement that is continuing to gain momentum, more families than ever before are hitting the road indefinitely, opting to take advantage of long-term accommodation options to allow for longer, more in-depth travel experiences with their loved ones.
Oaks Hotels & Resorts commented on this growing trend after noticing an incline in long-stay occupancy at a selection of its leisure properties across the country, with families in particular choosing to stay for lengthier periods of time to really make the most of their holiday.
"We've seen a rise of 23.77 percent in long-stay holidaymakers over the past financial year and families comprise a substantial portion of that figure," said Mr Mike Anderson, chief operations Officer of Oaks Hotels & Resorts.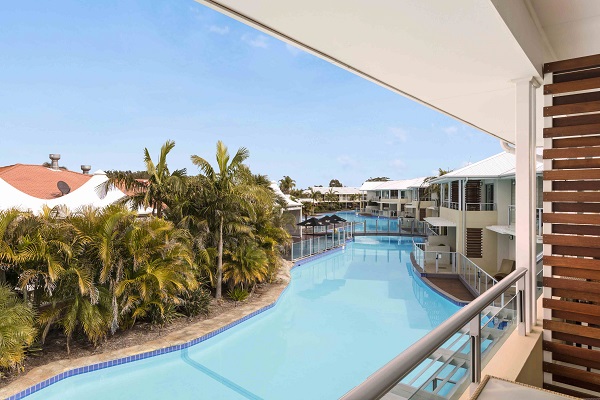 "This travel trend isn't surprising, given long-term stays provide families with a number of advantages that short-term travel may not, including increased flexibility, more time to fully immerse themselves in a destination and its unique local experiences, and highly competitive rates – it's a win, win for those looking to travel semi-permanently on the road," he said.
Whether it's to escape frenzied city life, seek a path of exploration, or just try something new, packing up the kids and heading off on an exciting family adventure for an extended period of time is becoming a viable choice for the modern family.
And while travelling long-term with children is bound to have its challenges, the pros outweigh the cons for many adventure-seeking families.
Evie Farrell, ex-PR professional turned travel blogger at Mumpack Travel, took the plunge into long-term travel with her six-year-old daughter in February 2016, and hasn't looked back since.
"With so many industries becoming more mobile, it's so much easier to work from the road these days. Not only will you enjoy what you are doing more with your newfound flexibility, but you will also be able to experience life as a local, and spend genuine time with your family – it's unquestionably worthwhile," she said.