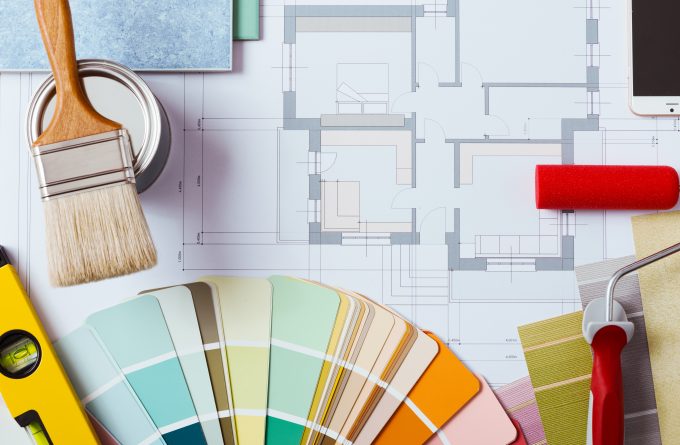 As an interior architect who has won international recognition for my design and completed many refurbishments of resorts and hotels, it may seem odd for me to suggest that undertaking a refurbishment could be a complete waste of money. 
However, I understand how important it is to make sure every penny spent adds to the bottom line. There is nothing quite like being held accountable for the return on investment!
By combining the professions of interior architecture and hotel management throughout my career, I have delivered successful hotel and resort turnarounds both within Australia and overseas. 
This unique professional insight and hands-on experience has taught me that far bigger issues than a refurbishment may need to be tackled first.
Case 1
An emerging Australian hotel group was ready to proceed with stamped plans for a multi-million-dollar refurbishment and extension of their flagship property. 
Upon request of the owner I presented an alternate plan to deliver a better visual integration of the three separate sites. 
My plan also addressed the shortfall of accommodation rooms to public space and integrated key design strategies to attract emerging niche markets and deliver weekend occupancy. 
Occupancy grew from 55 percent to 89 percent and total income by 400 percent. What would the refurbishment and extension have delivered?  
Case 2
A highly acclaimed, successful hotel operator in America was "losing his shirt" with his property in Fiji.
He gave me one year to "work some magic". No capital, no budget! 
At this time, the industry-held view was that dive + luxury, family + luxury, or eco + luxury were not viable target markets for a boutique luxury resort.
However, recognizing the opportunity this niche presented, I persuaded the operator to pursue his vision, supported by creative and highly targeted operations strategies to enable the concept to work.
Whilst a soft refurbishment was overdue, more pressing concerns included a lack of privacy in-room, and a negative tourism industry perception of the region.
Landscaping initiatives fixed the privacy issues, whilst a coordinated local tourism strategy made the region the country's hottest new tourism destination.  Under these circumstances, a refurbishment would not have delivered any return on investment.  
Case 3
An iconic highly-acclaimed island resort offered a unique guest experience, based on the owner's preferred guest profile and offer. 
Guests had to meet his guest profile to book and guest 'rules' applied during your stay! 
The private owner, who was not a hotelier, had created something so special his resort had a 90 percent occupancy on limited inventory. 
The average length of stay was 14 days and many guests came twice a year.  The average daily rate (25 years ago) was $ 2000USD.  Repeat and word of mouth guests represented 75 percent of bookings. 
There was no designer influence anywhere.  No foyer, no pool, no TV, no phone, no restaurants, no 24-hour service and a soft refurbishment that was well overdue! 
The GM's role was to nurture this unique experience within the defined model, not to fundamentally change it.
This resort taught me how little physical amenities mattered. The experience was so exceptional, it opened up a new perspective on the possibilities of hotel management through service. 
Case 4
A newly-built development failed soon after opening. The challenge: to successfully relaunch it.
The perception of the high-end target market was that you could not get an authentic island experience at a mainland resort.
This combined with barriers of distance and adverse climate conditions in the region made the physical location an almost unsurmountable issue. 
Identifying a winning concept to persuade key industry influencers to 'give it another go' was the key. But we could not open for business until a warehouse was built to hold operating stock.  The resort achieved a TripAdvisor award for excellence in the first year of opening.
Approach
A holistic, critical review of the micro and macro environment of your property will identify untapped opportunities and future challenges.
Integrating these into your business strategy and capital funding budget will ensure congruence and a better return on investment, even if business seems to be on track.
However, when you are too close to your business being objective can be hard.
Commissioning an independent review is recommended as best practice and should include:
A site visit – a first-hand guest experience over several separate stays
Congruence of sales collateral and web content, social media strategies and industry perceptions
A competitor set market analysis, local and international when relevant
Insight into physical changes or industry and government issues that have already, or may, come into play and affect business on a macro and micro level
A review of the guest profile and expectations with an assessment of department operating standards, key performance indicators and training programs to deliver these
And there are caveats:
While getting ideas and inputs from other sources, keep control of your product and your target market. Ensure your team understand and commit to your vision in everything that they do. 
Ensure any change in strategy is effectively communicated to all partners for a seamless rollout. This is especially important for smaller privately-owned boutique properties where the brand may not be as commercially defined.
Product must be fit for purpose and comply for safety. A cohesive and appropriate style important. General managers come and go. Allowing one to own the concept direction or the look and feel of your property is risky business. 
Equally designers are not hoteliers. It is unlikely that they will understand the day-to-day service impositions of their furniture, fixtures or equipment selections, or the significant costs or savings that site and facility planning can have on the business.
To refurb or not to refurb
Getting on the merry-go-round with refurbishing for new design trends may not produce a return.
 Consider a timeless design that reflects the property's location or concept, then assess which items will make a quick visual impact and are cost effective to replace.  Items that are inclined to show wear and tear may be better chosen as throwaways. 
Whilst safety or compliance issues must be addressed (i.e. a cot that may not comply causes a risk) ongoing guest comfort concerns (better mattress or pillow, or better light in the bathroom) are also important.
If standards are being compromised it can affect your room income. 
Bad TripAdvisor reviews may not be a reason for refurbishment.  Ensure incorrect web content is not giving false expectations.  The first thing I did when managing a boutique vineyard hotel was to rewrite the web content and to address overdue maintenance which created a poor visual impression.
A modest refurbishment of an otherwise well-maintained property may create a better impression for selling.  But if it is a bulldozer job, don't bother!
Finally, poor staff attitude and service won't be fixed by a refurbishment – no matter how much you spend.
To know if it makes sense to refurbish your property, identify your business priorities first, before expending any energy or money on a refurbishment.
A refurbishment should be the ultimate icing on an already perfectly-baked cake.