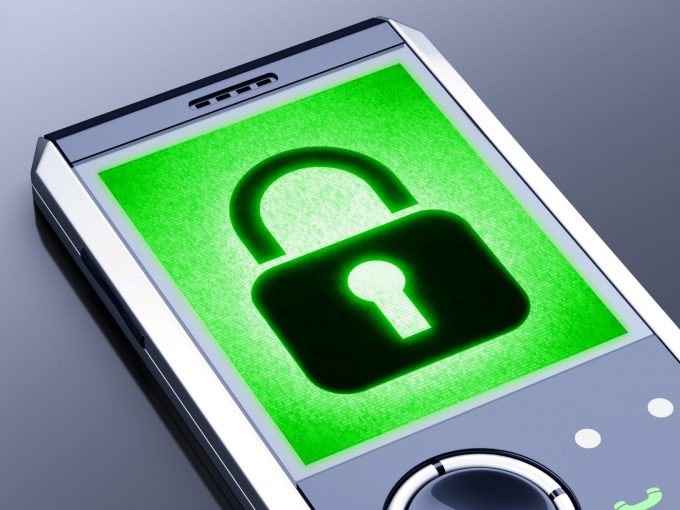 Aside from keeping up with demands for speedy and hassle-free access, latest door locks must deliver on the age-old basics of safety and reliability.
After all, the humble and utilitarian door lock not only provides physical security for belongings and people but creates emotional reassurance – and can help create a sense of belonging – for those who may be outside of their comfort zone and a long way from home.
Considerations
According to Mark Samuelson, director of Codelocks, there are three ways to access a door; what you have (key, card or phone), what you know (code), or you (your fingerprint or eye).
"The lock industry is moving very quickly with regards to door security within the accommodation space," says Samuelson.
 "There are many things that need to be considered, including the type of guests, the churn of guests, the size of the property, the owner of the property and type of management of the letting business at the property.
"What suits a small regional motel/hotel owner will be very different to the expectations of a large international hotel chain.
"There will be those in management rights of larger buildings where a third party like the body corporate or the unit owners will dictate which locks to put on the doors."
So how do operators decide which door locking solution works best for them?
Samuelson says the decision is subject to a range of factors, including "the consideration for budgets to purchase, setup, train, install and the ongoing maintenance and the time required to project manage the process."  Whichever solution you choose, he says, it is important to ensure the system complies with Australian Standards.
Latest technology
The latest advancement in door locking allows guests to use their mobile phones to access rooms using Bluetooth low energy technology. This functionality can be added to existing electronic door locks to run alongside keycard access.  
We asked Michael Benikos, managing director of ASSA ABLOY Global Solutions Australia, to explain.
"Bluetooth low energy (BLE) is a technology that is able to prevent the large consumption of power that typically takes place during wireless communication between devices," he said.
"With BLE functionality now present on the vast majority of today's devices, hoteliers are able to offer functionalities such as mobile access technology without quickly draining guest batteries.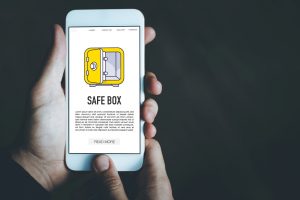 "From issuing and delivering digital key information to a guest's device, to a guest presenting their device to a lock reader in order to gain access, BLE ensures minimal power consumption by transmitting minimal amounts of data at low speeds and by keeping radio transmission in a powered down mode a majority of the time.
"This allows hoteliers to provide guests with enhanced conveniences such as the ability to go directly to their guestrooms without the need to check in at the front desk, and importantly without having to make any sacrifice regarding the longevity of device batteries." 
While BLE facilitates mobile door access, keycards with near-field communication (NFC) and radio frequency identification (RFID) capabilities are an option favoured by many accom operators.
According to Benikos, NFC and RFID keycards provide hotels and guests with advanced encryption technology that eliminates the risk of unauthorised keycard cloning.
"When linked to an online access management system, such keycards can also be remotely deactivated should one become lost, stolen or otherwise suspected of being used in an unauthorized manner," he said.
"Enhanced security aside, RFID and NFC keys are also able to come in virtually all shapes and sizes due to the small size of the microchip that is used. Properties can therefore issue guests with keys that come in the form of wristbands, key fobs and even stickers if desired."
Another benefit of NFC and RFID, says Benikos, is the ability to serve as a multifunction technology. For example, hotels can provide guests with a single key that can provide access to multiple areas in addition to guestrooms, such as gyms or swimming pool areas.
"This not only enhances guest convenience but also provides hoteliers with the ability to save significantly from key production costs."
When linked to a guest's profile within a hotel's property management system, RFID keys can also be used as a form of on-site payment, allowing guests to leave wallets behind in guestrooms and enhancing the potential for additional hotel revenue.
Security
The security of such check-in systems has been called into question, with mobile access understandably seen by some as susceptible to data theft. But latest mobile access solutions include a series of built in safe-guards designed to eliminate the possibility of hacking.
They ensure data is first encrypted using the industry's latest protocols, and then transmitted to guest devices using a secure communications channel. Once received by a device, the data is then stored within a secure vault located on a hotel's app. A secure channel is again used to deliver encrypted digital key information from a guest's device to the appropriate door lock once in proximity.
"These safeguards eliminate the possibility of sensitive data being obtained by unauthorised users at any stage of the process," says Benikos.
Flexibility
We asked Joshua Heslin, product manager for KAS – Keyless Access Security, about the flexibility provided by modern locking systems.
He said: "Cloud-based web console systems allows you to control your locks from anywhere in the world by using any online web browser.
"You can issue access, withdraw access, set time, provide live feedback and audit history of each premises, including status functionality checks (e.g remaining battery power) of each lock.
"This ideally suits B&B, short-term accommodation rooms, homes, offices, hotels and/or apartment blocks that like the option to choose a percentage of their rooms with individual or group remote access i.e that is not necessarily controlled by their traditional standard local hotel software.
"Access can be sent to guests by either mobile app with Bluetooth access, pin codes for keypad locks and keypad access control readers either sent by email or SMS text, access can also be granted to guest's currently-owned cards and fobs.
Retrofitting
What about retrofitting locks with the latest upgrades?
Josh said: "The same lock hardware and access readers can easily be reprogrammed between the traditional local hotel software systems to their own stand-alone web cloud console, allowing the administrative owner of each lock the flexibility of assigning managers to control their guests' access in addition to sending out their own online access entry."