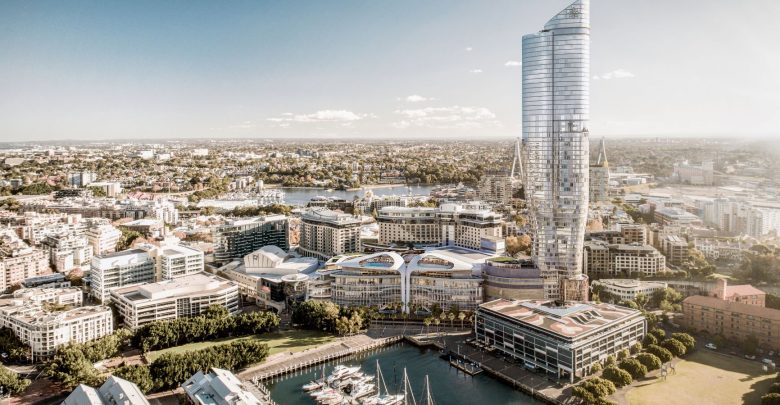 Sydney lacks the kinds of luxury hotels visitors expect from major international cities and must be allowed to build more, Australia's peak accom bodies have told planners.
The Accommodation Association of Australia says investment in luxury hotels is essential if the nation's gateway city is to attract major international conferences and high spending visitors.
Chief executive Dean Long this week welcomed an announcement by NSW planning minister Rob Stokes that long-delayed plans for a $750 million, 55-storey CBD hotel in Bligh Street have now progressed to 'state significant development' status.
The news follows the state government's controversial decision last week to review the planning laws used to reject on character grounds a $500 million, six-star Ritz-Carlton hotel tower adjoining Star Casino in Pyrmont.
"On the same day that the Bligh Street hotel moves forward, the plans for the proposed Ritz-Carlton Hotel in Pyrmont were being discussed at a public meeting held by the Independent Planning Commission," said Long.
"We represented the accommodation industry at the meeting, advocating for the need to ensure that hotel projects in Sydney City proceed."
Mr Long said a strong economy, growth in key markets and NSW government investment had helped fuel a recent flurry of hotel proposals – but a lack of development at the top end of the market was holding the city back.
"For continued growth we need to address the capacity constraints in the market," he said
"STR figures show that there are 23,712 hotel rooms in Sydney City with the total contracted pipeline for Sydney City of close to 7,000 rooms. 
"However, history points to the considerable risk of even half of that supply actually eventuating, a factor of current market dynamics, access to finance, the availability of sites and the nature of proposals and proponents".
The AAoA chief argued there was "considerable investment" required to build a world class luxury hotel and pointed out that Sydney possesses just nine percent of hotel rooms categorised as luxury. 
Both Sydney and Melbourne are considered to have fewer than 4,000 luxury rooms while most global cities have more than 10,000, he said. 
"Investment in luxury hotels is essential if Sydney is seeking to attract major international conferences and high spending visitation," said Long.
"Luxury hotel rooms are necessary to capitalise on the investment in the $1.5 billion International Convention Centre opened in December 2016, if Sydney is to fulfil its remit as a world class business events destination.
"The proposed Ritz-Carlton is therefore a much-needed addition to the Darling Harbour precinct. It will be built just 500 metres from the ICC, supporting the drive to attract more high spending visitation from international growth markets."
It is a position mirrored by another peak industry body, Tourism Accommodation Australia.
NSW CEO Michael Johnson welcomed the Bligh Street hotel's planning progress saying: "As Australia's only truly global city we are judged on our levels of accommodation – luxury hotels like this one planned by SC Capital are needed if Sydney is to retain its crown as the nation's only gateway city.
"For the first time in four years Sydney is seeing substantial new hotel supply coming online with about 10,000 rooms in the pipeline.
"Developments like this proposed 440-room luxury hotel for Bligh Street help cement our status amongst high end travellers in particular – a vital part of the market."
Mr Johnson also welcomed the start of public hearings into The Star's Ritz-Carlton proposal.
"TAA NSW has always said this is a project that needs to get the go-ahead," he said.
"It adds an iconic, internationally-recognised hotel brand name to Sydney and is a great opportunity for jobs, growth and the entire tourism sector."
Business Events Sydney research shows that international business event visitors spend on average twice as much as leisure visitors during their trips to Australia.