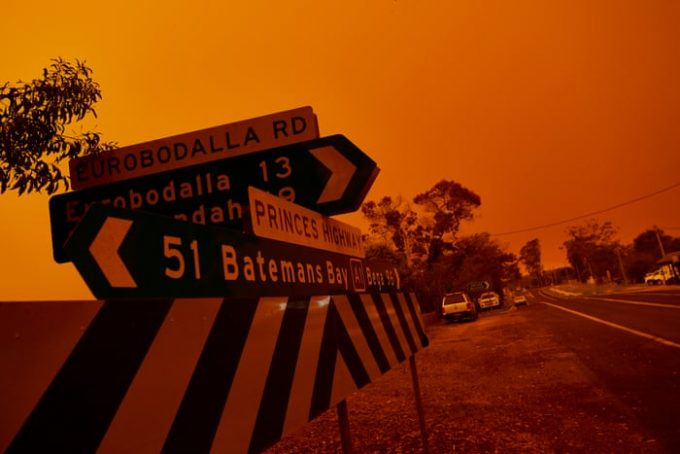 While the government's $76 million recovery package to support fire-affected tourism businesses was welcomed by the industry this week, struggling operators say the money is badly targeted and not enough.
Monday's AccomNews reported Glenn Smith, a property manager in the newly reopened Thredbo region of the Snowy Mountains, arguing that operators need the tourism stimulus "today, next weekend and over the next couple of months. Not next year … now".
"Australian tourism operators cannot wait for some marketing campaign to be created and functional and where the main beneficiaries will be the advertising agencies and media outlets," he said.
"Immediate tax deductions for anyone purchasing accommodation for holidays at home will mean people taking up a holiday next weekend whilst school holidays are still in play."
His words were backed this week by Joseph Cheer, a professor in sustainable tourism at Japan's Wakayama University, Japan, who commented: "I share your fears that this will become mired in political expedience and the urgency to look like something is being done rather than actually acting swiftly – in the meantime small and medium tourism business on the ground are haemorrhaging.
"$76 million pales into insignificance alongside the $4.5 billion that is estimated as foregone as a result. So every last cent needs to be put to fast, effective use where it is needed most. Incentivising visitation now is so necessary."
Tourism operators on the NSW far south coast, one of the areas worst hit in the New Year blazes, are experiencing severe financial stress as they contemplate the ruins of their peak visitor season.
While the coast and Southern Highlands are open and operators are working hard to emphasise a return to normality, tourists are continuing to stay away.
"We normally take a third of our annual turnover through this December-January period and we're doing a tenth of that trade at the moment. We're over $100,000 down," Anthony Daly, co-owner of the Merimbula Wharf Aquarium and Restaurant, told the Sydney Morning Herald.
The Merimbula Chamber of Commerce reports small businesses throughout the area are facing similar financial losses, with the Australian Tourism Industry Council estimating the cost of cancelled bookings across the nation at around $1 billion.
Illawarra Business Chamber executive director Adam Zarth told the South Coast Register his chamber members had been "plunged into a cashflow and visitation crisis".
He said that while the government's newly-announced interest-free loans up to $500,000 for those suffering significant asset or revenue loss is welcome, as is extension of existing grants for up to $50,000 towards impacted businesses, the commitment is not enough.
"I note that the grants will not be available to businesses other than those suffering direct property damage, and the tax concessions provide short term relief through deferrals of liabilities that may later still be applicable once businesses return to profitability," he said.
"The government needs to ensure that all those businesses suffering in the current downturn can access some form of assistance … by implementing the widest possible eligibility criteria."
Bega MP Andrew Constance expressed his frustration last week at the speed with which relief funding was distributed in the wake of the fires, says more initial support was needed to help those in the Bega Valley and Eurobodalla.
"Our farms, industries, small businesses, tourism operators … everyone has been smashed," he said, vowing to put pressure "wherever we need to, so locals are getting that support".
Prime minister Scott Morrison won widespread industry praise for his announcement on Sunday of a package of measures to stimulate domestic and international visitation.
It includes $20 million for domestic and $25 million for international marketing, $10 million for regional tourism events and projects in bushfire-affected areas; $9.5 million for media familiarisation trips; $6.5 million to incentivise businesses to attend the 2020 Australian Tourism Exchange, and $5 million to enhance Australian tourism through diplomatic means.
But Glenn Smith argues the focus of the government's stimulus package, however welcome the extra funding may be, is "all wrong", and he instead advocates offering inducements for Aussies to holiday at home.
"The Australian government already provides holiday accommodation tax deductions for employees of several industry sectors," he said.
"Of course, there would need to be qualifications for claiming on tax, only purchases and receipts from licensed accommodation operators could be tolerable. Anything else would open the process to rorts."