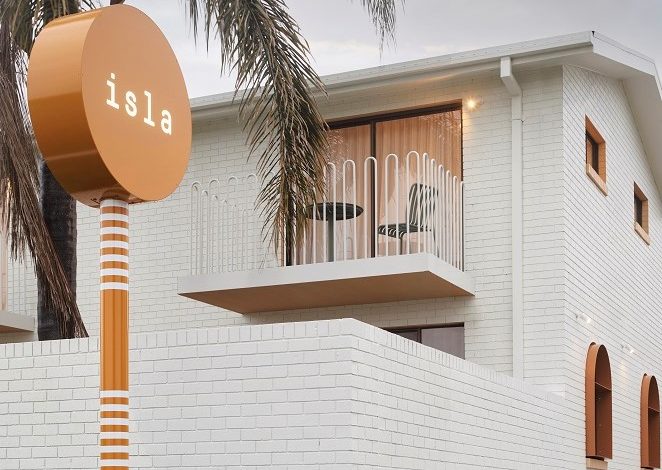 Described as a motel designed by "friends for friends" and the perfect venue for the modern traveller looking to explore New South Wales's iconic South Coast, The Isla is the passion project of a group of young Canberra professionals and a breath of fresh air for Batemans Bay.
Speak to any of this group of lawyers, property developers, builders, real estate and marketing professionals and they will all tell you what drives their passion is a strong personal connection to Batemans Bay.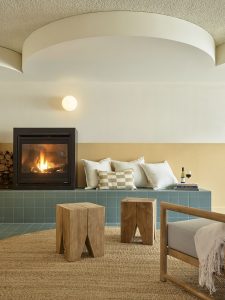 United, they have created their dream accommodation in a town filled with their happiest family holiday memories. A strong connection to the location combined with a desire to create a luxury accommodation experience is what motivates the group. However, from a business point of view they are also acutely aware that this new boutique hotel offering will fill an obvious gap in the region's accommodation offerings.
The motel's major refurbishment commenced in July 2021, right on cue for COVID lockdowns, but the stunningly reimagined property is now welcoming guests. And guests have happily found a refurbished and redesigned motel, which is both stylish and sentimental.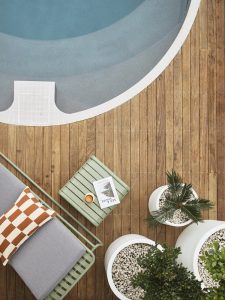 The Isla features 18 guest rooms, including three guest suites; Poco which sits above the motel's refurbished pool and pool lounge; Vista which boasts the best view of the ocean, and Grande (the largest suite in the collection) complete with its own private pool. Each room is fitted with contactless check-in so guests can access their room via their mobile phone. In the rooms guests especially love the exquisite, dreamy A.H Beard beds, high end luxury bathroom amenities from Swisstrade and the coffee machines with coffee pods.
In a nod to the motel's 1980s past, the old garage has been converted into a pool lounge, which flows into a communal dining area surrounding the new pool that is kissed by touches of retro cool.
Instead of a minibar, guests can visit the 'Cantina', a new concept where custom designed vending machines by Vendpro offer locally sourced artisan products including cocktails, wines, beers, snacks, plus the essentials guests typically forget to bring on a holiday like sunscreen, bamboo toothbrushes, and phone chargers.
AccomNews sat down with one of The Isla's co-founders, Yanna Dascarolis to find out more about this exciting, project and the raison d'etre behind the move to redevelop the retro motel into what the group now describes as 'a modern traveller's oasis'.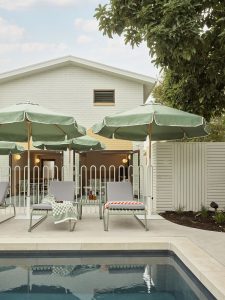 She told us: "We all have fond memories of holidays in Batemans Bay as kids and since having children of our own, we've fallen back in love with the beautiful untouched Australian beaches and warm community. It was important for us to stay connected with the things we love about Batemans Bay and create something that is a fitting reflection of its charm."
We asked, what is The Isla's point of difference?
"We have very much designed The Isla for the modern traveller, many of whom (like us) are now looking to explore our beautiful Australian backyard," she said.
"We have created a retro motel that provides a modern but nostalgic experience for travellers, who have emerged from harsh lockdowns looking for a unique experience. They want to take pleasure in exploring Australia's coastal towns and our aim is to provide them with a holiday rooted in mindfulness that not only feels safe and familiar but also exciting and fun, one that is easily accessible by road and appointed with luxurious touches.
"The Isla is extraordinary because it offers guests a holiday of the past, while presenting modern design and amenities that will appeal to a whole new generation."
Yanna said: "After a tough two years of bushfires and lockdowns, we are looking forward to being one of the first new tourism openings in the town, providing an opportunity for travellers to rediscover Batemans Bay once more."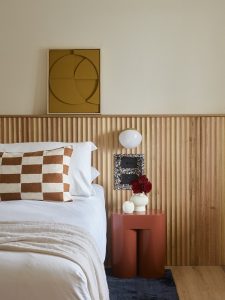 While many travellers are likely to have fond memories of Batemans Bay from decades gone by, The Isla also provides the perfect environment for new visitors to the area to discover the magic of this destination. Located just a stone's throw away from the beach, The Isla is surrounded by some of the world's best oysters and picturesque walking tracks, making it the perfect setting for a relaxing holiday but also a chance to explore and experience.
What is the inspiration behind the refurbishment?
"We wanted to create a boutique luxury experience here, one that encapsulates the raw Australian coastal surround but also pays homage to our European roots" she said, "this also contributed to the inspiration for the name, The Isla.
"Furthermore, we instantly fell in love with this property and saw the potential to create something truly special. It has been an absolute honour to be able to give this motel a new lease of life."
Tell us about the design and stand out furnishings and features?
"The builders for the renovation were Monarch Building Solutions, the graphics team is Swell Design Group, and the landscape architecture was a collaboration between Svalbe & Co., and landscape architect, Brendan Moar.
"The motel's interiors are a collaboration between THOSE Architects and one of the owners, Clay Interiors. The architects also designed some fabulous elements to transform the original early 1980s building to a modern Australian/European design, incorporating metal arches, breeze blocks, and privacy elements throughout.
"We commissioned artworks from Vynka Hallam for the suites and Pool House, as well as a piece from Tegan Franks. The King Rooms and King Courtyard rooms all feature prints from Slowdown Studio, and ceramic panels from House of Orange.
"In terms of interior design, we used a warm palette of colours, including ochre, ivory, and kelp green. Materials like oak were used on feature walls trimmed with terrazzo. The rooms also feature heavy linen curtains, with joinery and rugs in deep shades of French blue.
"The custom-made dining tables add to the curves that feature throughout the property."
The use of luxurious furnishings and amenities was a priority for this renovation to ensure utmost guest comfort. Therefore, the group used industry suppliers that included, AH Beard, Swisstrade Vendpro and Weatherdon.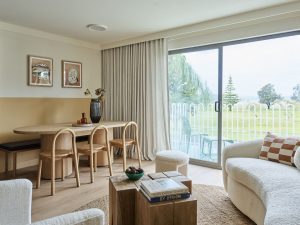 What about technology?
Yanna said: "The Isla adopts a truly modern approach to motels, there is no reception desk and no key cards. Instead, and reflecting the new contactless approach to travel, guests will receive a personalised check in code to their phone to access their rooms. Guests also get a local guide and compendium of attractions texted to their phones on check in."
Has sustainability featured in your refurbishment?
"Yes, we employed sustainable building practices where possible throughout the construction phase. We also took the opportunity to add solar panels along the entire roof of the property, from which generated electricity. This will also heat the communal pool and private plunge pool."
Finally, what has been the reaction to the refurbishment from staff and guests?
"While we have only just started trading, the local community seems very excited for a breath of fresh air in the area and a new boutique hotel offering, currently lacking in the Batemans Bay area.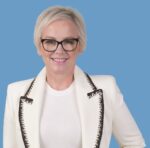 Mandy has over 17 years of accommodation and tourism industry writing experience and is Editor of AccomNews & Resort News, Publisher of SchoolNews & Director of Multimedia Pty Ltd. She is a retired registered nurse with a 25-year NHS career that followed a few unforgettable years in hotel housekeeping.