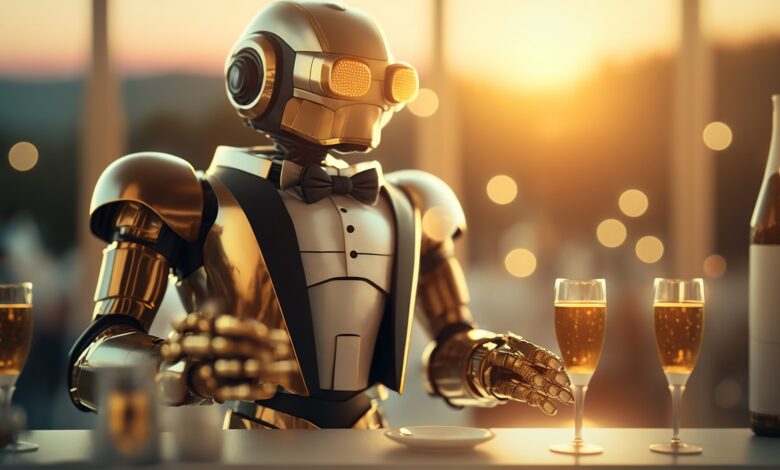 Robots under the bed, delivering food and drinks to your room, and carrying your luggage. That's not just the way of the future, it's the present in many of the world's leading hotels, and it will increasingly become the norm in Australia, according to Michael Johnson, CEO of Accommodation Australia.
Originally published in our latest AccomNews print issue, available now. Read it HERE.
When is comes to hospitality robots, already, many Australian hotels have taken their cue from the airline industry, using self-check-in kiosks to speed up the experience for guests. Many are already using robotic vacuum cleaners to sweep under beds.
And that's just the start, according to Mr Johnson.
"We're seeing examples around the world of in-room dining, where food and drinks are being delivered to rooms by robots," he said. "It's very much a way of improving speed and efficiency for the guest experience.
Many hotels are going full-tech
"Guests are working off QR codes for ordering meals and other services. Using robots speeds up the ordering and delivery process, and I've seen examples of in-room dining using robots to deliver room service.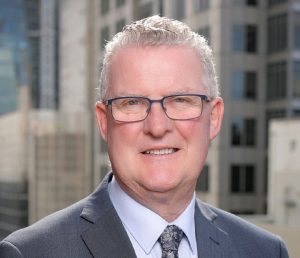 "We might even see those sorts of robotics in kitchen technology; there is a worldwide shortage of chefs after all!"
Mr Johnson said self-check-in kiosks are becoming more popular in Australian hotels. Although most properties still have reception staff near the machines to give guests a traditional check-in if they choose.
"Guests are getting more comfortable with kiosks because they are prevalent at airports and it's particularly helpful during that busy check-in time when you don't want to be standing around waiting in a queue," he said.
"We're going to see more kiosks but as a service-based industry we will still have people at reception, for that personal touch. If we can utilise today's technology to assist and make it quicker and more efficient for people who are in a hurry, then that's a good thing for the industry."
Mr Johnson said robot vacuum cleaners, already common in homes, were speeding things up for room attendants.
"The attendants can be working in the next room while the vacuuming is going on and the robot vacuums can get into difficult places like under the bed," he said. "That technology will become more common as robotics become more adapted to our industry rather than a domestic home environment.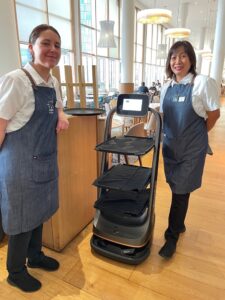 "We're also seeing advances in technology whereby housekeeping and engineering departments can have palm pilots linked to the front desk. When someone has a maintenance issue it can be attended to very quickly, whereas in the old days, the room attendant would write it down, and pass it on to a supervisor who eventually got it to the maintenance department at four o'clock, when all the maintenance staff were going home.
"Today the technology is linked so people don't get checked into a room if there's an issue and instead the maintenance people immediately go to the room to fix it. The whole guest experience is made so much better."
Originally published in our latest AccomNews print issue, available now. Read it HERE.
Liz Lycette, founder of global housekeeping management consultancy L&A, has some experience with robotics in the context of housekeeping operations. 
She said the housekeeping team at the Hilton Austin Airport Hotel in Texas uses robots to partner with every room attendant.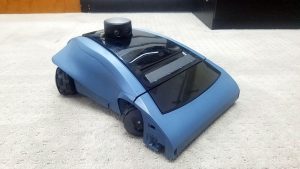 "The hotel gives every room attendant a robot called Rosie, and when they are cleaning the room the robot is vacuuming the carpets at the same time," Ms Lycette said.
"Management is saving five and a half minutes per room, which is great for productivity. A couple of things aren't great, the robots can't get into the corners, and they are quite heavy but improvements are being made all the time."
Ms Lycette said the robots used at the Austin Airport Hilton weigh 7.7kg and operate on battery power for an hour and a half.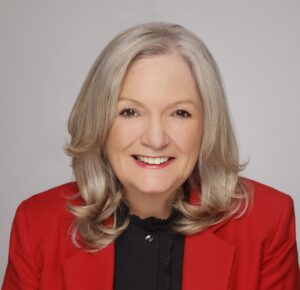 "I worked in Macau until this time last year," she said, "and we tried to use robots to vacuum the corridors because the corridors are usually the same footprint on every floor. The robot had a mapping tool, which we programmed. But it needed docking stations throughout the corridor and there was no station to empty them after vacuuming. Since then, better models have been developed that incorporate both."
Ms Lycette said China was seeing the rise of robots for guest room deliveries.
"Guest requests are loaded into the robot in the housekeeping office, the robot travels in the lift, arrives outside the room and a message system tells the guest the robot and their request has arrived," she said.
"You already see robots doing food deliveries in some Australian restaurants, but not so much in hotels yet because the process is more complicated due to lifts.
The idea started in China as a gimmick, but the robots are now helping greatly when it comes to productivity.
"In Macau, pre-COVID we were handling over 100 guest requests an hour at the JW Marriot, where we had 1050 rooms and 98 percent occupancy. The busiest times for the team were between 5pm and 8pm at night, after people had checked in.
"We could have really used robots during that time!"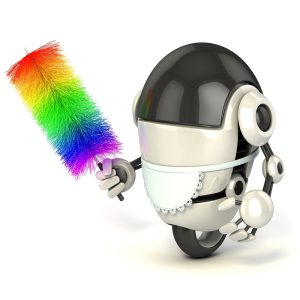 Rise of robots
Some hotels are using robot concierges in the way that Google hubs operate in the home. There are robot suitcases too, they follow owners independently, using anti-collision technology, and eliminate the need to carry, pull, or push luggage. Similar technology allows some hotels to use robot porters.
Michael Johnson said despite the increasing numbers of robots being put to work across hospitality, remember we are "a service industry that relies on the personal touch".
He added: "I think robots aiding staff will see hotels become more efficient and provide faster service, through being able to automate various tasks, freeing staff for other roles."
Japan has been at the forefront of the hotel robot trend with the Henn-na Hotel chain taking the lead. As the world's first all-robot (well, mostly robot) hotel chain, it boasts dinosaur robots to check guests in and a robot porter to deliver bags. Some of their hotels have fish robots in a bowl, a robot recycling bin, robot vacuums and even an entire robotic orchestra.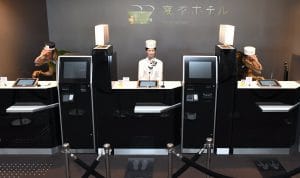 The world's first robot-staffed hotel was the Henn-na Hotel in Nagasaki, Japan, which opened in 2015 but reduced the number of robots in 2019 to deliver a more integrated robot alongside human service.
It's fascinating to see how robots are transforming the guest experience. AccomNews put some key questions to leaders in this space…
How are robots being utilised to transform the guest experience?
Steven Barnwell, Sales Manager, Vintech: Well, robots are making quite an impact in the industry aren't they! They can be 'on duty' across multiple hotel departments, they don't take breaks, they are available 24/7 and importantly they thoroughly modernise the guest experience. Robots can increase efficiency, enhance safety and add a touch of novelty that can set a business apart from its competitors.
In practical terms, room service robots can make deliveries to guestrooms quickly and hygienically, concierge bots stationed in the hotel lobby can impress guests with a high-tech welcome and housekeeping bots can provide a helping hand with basic chores like bringing fresh sheets and collecting dirty laundry. Help that frees up human staff to focus on more interesting tasks.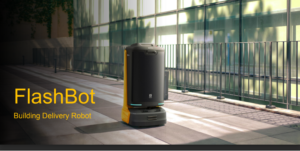 Mr Kenichi Yoshida, Chief Business Officer of SoftBank Robotics Group Corp: From room service to waitstaff assistance, robots are being used in various innovative ways to transform the traditional accommodation experience. Robots can take over the repetitive tasks so that hospitality staff can provide a more personal service to guests.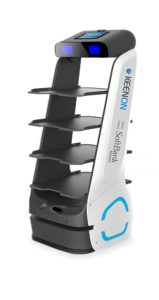 Do robots enhance operations?
Steven Barnwell: Yes, incorporating robots and automation into the hospitality sector, not only provides immediate operational and cost benefits but also positions establishments as forward-thinking, sustainable, and efficient – appealing to the modern guest's sensibilities.
Kenichi Yoshida: One of the most significant contributions is efficient task automation. Robots can handle repetitive and time-consuming tasks, streamlining operations and reducing the human workload, allowing staff to focus on more complex guest-oriented tasks.
Automation contributes to sustainable practices and energy savings.
Automated building management systems regulate lighting and temperature control based on occupancy, and sensors monitoring foot traffic triggers on-demand cleaning utilities, which also reduces the unnecessary use of cleaning products.
Can humans and robots work together to provide a unique customer experience?
Steven Barnwell: Absolutely! Human staff and robots can complement each other in various ways to provide a unique and enhanced customer experience. While robots excel in efficiency, precision, and consistency, human staff bring empathy, understanding, and personal touch to interactions. A combination of both ensures that tasks are done promptly while still maintaining a personal connection with the customer.
In essence, while robots bring efficiency, consistency, and novelty to the table, human staff provide warmth, understanding, and personal touch.
Kenichi Yoshida: In hospitality, robotics should be designed to work alongside and interact with humans. When robots can take over the repetitive tasks, it allows their human colleagues to thrive and concentrate on more complicated and guest-oriented tasks.
What are the future trends in robotic technology that will shape the industry?
Steven Barnwell: I think the future is very exciting for our industry, as robots integrate more advanced AI and machine learning algorithms, they'll become more adaptable, capable of learning from their environments and improve their operations over time. For hospitality it means robots will become more prevalent in everyday settings, enhancing their ability to understand and better respond to guest's needs.
Kenichi Yoshida: Robots will continue to become more energy efficient, more user-friendly and there will be a surge in the demand for AI and digital automation.
This sector has long been rooted in human-centered service however, the landscape shifted significantly during COVID and its response was to lean towards increased automation and robotics.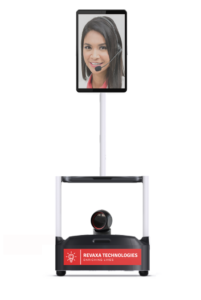 While automation can undeniably streamline many operational aspects, it should not come at the expense of the cherished human touch.
The industry must consider that not all guests are tech-savvy and seek a traditional human interaction. Innovative technology solutions with a carefully crafted human interface can blend advanced technology with the warmth of human interaction.
Blended technology can greet guests warmly and provide a level of customised service that only humans can deliver.
This technology does not have to replace jobs or compromise customer service but can enhance both. Teleoperated robotic solutions can reduce labour costs but can also enable more individuals to work from home as well as create new employment opportunities for those with physical disabilities.
These solutions can enhance guest experiences, streamline operations, and contribute to sustainability efforts.
I can see a future where technology and human service coexist harmoniously.

Grantlee Kieza OAM has won three Queensland Media Awards, two Australian Sports Commission Awards and has been a finalist for the Walkley and News Awards and for the Harry Gordon Award for Australian sports journalist of the year. In 2019 he received the Medal of the Order of Australia for his writing. You can find more of his work in our AccomNews & Resort News print magazines.
He has written 22 acclaimed books, including bestsellers Hudson Fysh, The Kelly Hunters, Lawson, Banks, Macquarie, Banjo, Mrs Kelly, Monash, Sons of the Southern Cross and Bert Hinkler.