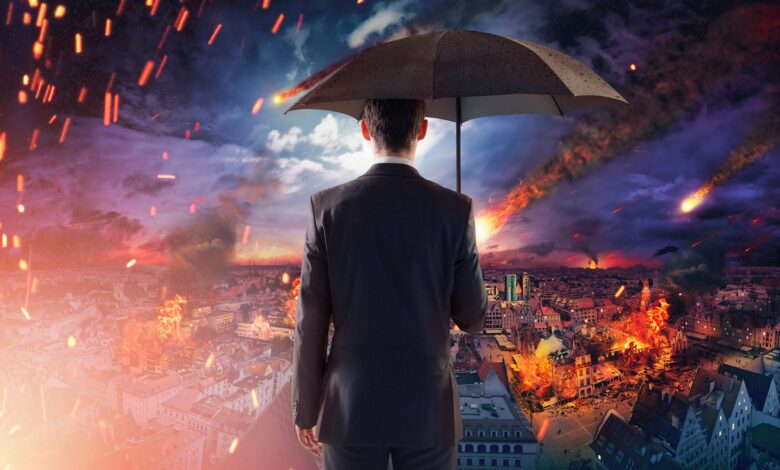 Hotel News
Industry voices
Management
News
News In Brief
Hotel budgeting season will need to navigate stormy conditions but overall forecast is bright
Geopolitical risks, cost increases and uncertain economic conditions shouldn't dampen hotel expectations for 2024, argues JLL's Ross Beardsell
Hotel budgeting is always a fraught business, given how quickly world economic and geopolitical conditions can change.
When the JLL Hotel Operators' Sentiment Asia Pacific Survey 2023 to 2024 was being compiled in mid-2023, the 360 operators were being confronted by mixed international issues. Yes, the Ukraine war was continuing, and energy prices were rising, but for most hotel operators, the re-opening of the China travel market was far more significant.
Return of Chinese travel market
At its peak, the inbound Chinese market to Australia represented 1.4 million annual visitors and $2.11 billion dollars, which disappeared almost overnight.
Chinese group tours contributed over $580 million to the Australian travel industry, and it was only last month that the first Chinese groups returned to Australia, after a hiatus of three and a half years.
The return of the Chinese market will be critical for many hotels, particularly in established tourism destinations such as Sydney, Melbourne, the Gold Coast, and Cairns.
However, it is unlikely that Chinese group travel will return to pre-pandemic levels in 2024. While Chinese group travel will begin to recover, economic certainty in China and a desire to travel closer to home means that Australian hotels will need to be cautious with their forecasts for the Chinese market.
Our latest AccomNews print issue is available now. Read it HERE
Hoteliers across Asia Pacific surveyed by JLL were overall very buoyant about both occupancies and ADR, though Australian hoteliers were more conservative in their forecasts. For instance, while 90 percent of hoteliers in Southeast Asia predicted increases in ADR in 2024, only 56 percent of Australian hoteliers shared their optimism, with 39 percent of Australian responders predicting a decrease in ADR.
Why the difference? Most Australian hotels rely largely on the domestic market for occupancy, with 2022 a record year for local travel. In 2023, many Australians have opted instead for overseas holidays as confidence in international travel has returned and airline capacity increased, and that trend is likely to accelerate in 2024.
Return of corporate travellers
Corporate travel began to rebuild in 2023, but in many destinations, its recovery was set back due to reduced corporate spending in light of recessionary pressures. There has however been a steady recovery in conference travel, which is set to increase further in 2024.
Power of sport & entertainment
The undoubted shining light in the Australian travel industry has been the power of major sporting and entertainment events.
2023 is ending with Paul McCartney's 'Got Back' tour driving spikes in leisure bookings for hoteliers, and 2024 will start with an even Swift-er sugar hit, with Taylor Swift breaking booking records as 800,000 fans tried to acquire tickets for her concert tour in February.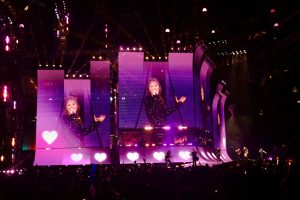 The Sydney and Melbourne-only tour has prompted domestic and cross-Tasman airlines to add extra flights, with Virgin Australia reporting a 656 percent increase in bookings from Brisbane, Adelaide and Perth to the cities around the seven concert dates.
Labour supply
Record immigration is also having a positive benefit for the hotel sector, both through its demand generation and supply of labour.
However, the JLL Operators' Sentiment Survey predicted that labour shortages would continue to impact the Asia Pacific region and that the industry needed to be bolder in its approach to innovation to address the systemic issues.
"In the midscale to upscale, and even upper upscale segments, there is a need to bridge the technology gap to embrace productivity and unlock new efficiencies," the survey concluded. "This can be achieved through the implementation of technological advancements, such as mobile check-in applications and kiosks, increased automation of back-of-house operations, and improving the efficiencies of guest request tools.
"By embracing technology, investing in training and career development, and reimagining work arrangements and performance measurement, hotels can proactively tackle the labour shortage and create a more efficient and sustainable workforce while enhancing the guest experience."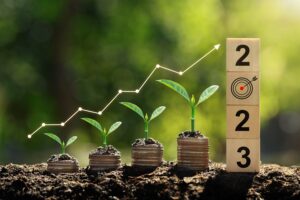 Rising costs & energy saving
Energy costs were another major focus of the survey. Most of the responding hotels were already committed to introducing capital-funded energy-saving programs, and sustainability was a core operating principle for most responders.
Some 65 percent of the respondents to the survey reported they had implemented a carbon emission reduction plan, led by hotels in the higher-end segments. This can be attributed to the fact that these hotels are often managed by international chains that have set clearer guidelines on implementing ESG measures, including sustainability and carbon reduction efforts.
The three main challenges for advancing environmental goals were: limited capital to tackle ESG goals, limited in-house sustainability expertise, and uncertainty about the best technology solution to adopt.
Budgeting has never been so unpredictable, but overall, the survey concluded that the Asia Pacific outlook for 2024 was buoyant, with trading momentum positive and cost pressures easing.
"In the year ahead, we expect volatility to remain as the tourism sector heads towards full recovery, with geopolitics, pressure on discretionary spending, and the high cost of travel holding back the pace of demand recovery. In this environment, agility will be important to hotels as they switch demand segments and source markets."

Ross Beardsell has over three decades of experience in the hotel industry in senior management roles in operations and development. Working initially with Southern Pacific Hotels, then IHG and the Carlson Group, Ross worked in GM positions across the Asia Pacific. In 2008, he joined JLL's Hotels & Hospitality Group, providing asset management services on behalf of hotel owners to maximise profitability and to provide strategic guidance. He has provided hotel advisory services to the owners of luxury, upscale, mid-market, new hotels, limited-service accommodation, resorts, convention hotels, and pubs – both nationally and internationally.