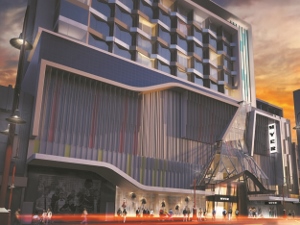 Hobart is to have a Crowne Plaza hotel by the end of 2017.
Hospitality giant the InterContinental Hotels Group has signed a management deal with Tasmania's The Kalis Group, the developer of the city's Icon Complex on the site of the 2007 Myer fire.
The $45 million Crowne Plaza Hobart will have 187 rooms and is expected to open around October 2017. The complex, which would join nine other Australian Crowne Plaza hotels, would have meeting facilities, a ballroom, all-day dining and a fitness centre.
"I think this is what Hobart needs," said Kalis Group chief executive officer Alexia Kalis. "Now is a great time to be developing an internationally branded upscale hotel, as this is where the biggest opportunity is in the market right now."