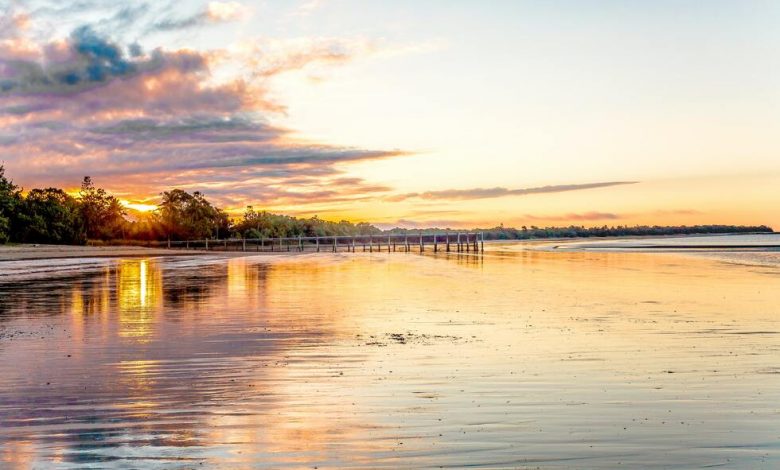 For the first time, the public will choose the best tourism and events experiences as voting opens for the 2021 North Queensland Tourism and Events Awards.
Australian travellers are being encouraged to have their say in choosing their favourite Queensland tourism and events businesses. 
After COVID-19 prevented the awards from going ahead last year, organiser Townsville Enterprise is excited to recognise the best tourism and events providers North Queensland has to offer. 
"There is no doubt the COVID-19 pandemic has brought the most challenging times for our tourism, events and hospitality industry," said Lisa Woolfe, director of visitor economy and marketing at Townsville Enterprise.
"However, despite the lockdowns, restrictions, and border closures, our tourism industry's strength and resilience continues to shine. The industry's spirit to keep delivering a world-class experience and supporting thousands of local jobs deserves to be celebrated together with the businesses and people who make it all possible."
Ms Woolfe said that, while times are still tough for North Queensland tourism and events businesses, there is hope for industry recovery as providers "work towards rebuilding an even stronger local tourism industry."
The 2021 North Queensland Tourism and Events Awards are placing power in the hands of the community, inviting local travellers, who play an important role in keeping the industry afloat, to have their say on the best tourism and events providers. 
People's choice voters will also have the chance to win a $500 voucher to spend on accommodation and tour experiences in the North Queensland region, with experiences bookable through townsvillenorthqueensland.com.au.
This year, there are 6 awards categories and over 37 nominations, establishing a competitive landscape. 
Ms Woolfe said that the introduction of public voting would encourage travellers to continue supporting local businesses. 
This perspective was shared by Shane Jurgens, general manager at Southern Cross Austereo, a longtime partner of Townsville Enterprise on the North Queensland Tourism and Events Awards. 
"We know how tough these past 18 months have been for the tourism industry, and we're proud to support local businesses in any way we can," he said.
"Getting the message out that our tourism operators are open for business is more important than ever as we work towards rebuilding this important sector of our economy."
All award winners will receive a radio advertising package worth $2,000, helping to improve brand awareness and reach more local tourists. 
Public voting for the 2021 awards will close on September 6, with results determined the following day ahead of the awards ceremony at the Ville Resort Casino on September 24. 
Travellers may place their votes at the Visit Townsville North Queensland Facebook page. 
Other articles: