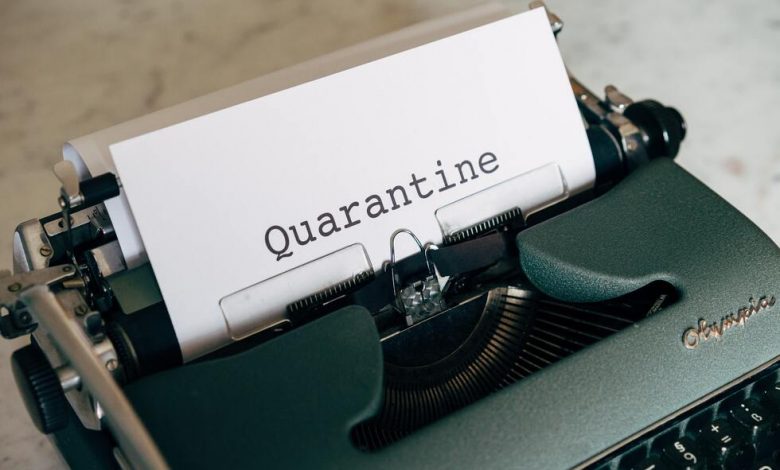 Developments
News
Construction to begin on purpose-built Queensland quarantine facility
The Commonwealth facility will be located close to Brisbane Airport.
After months of discussion, a Commonwealth quarantine facility is one step closer in Brisbane, with the Queensland government signing a Memorandum of Understanding (MOU). 
Construction will soon begin on the Queensland quarantine hub, which will be located at the Damascus Barracks in Pinkenba, metres from Brisbane Airport, and will offer a purpose-built solution to quarantine for returning travellers.
The construction of the facility will mark a shift in Queensland's handling of COVID-19 quarantine protocols and will ease the burden on the state's quarantine hotels, which until now have been responsible for accommodating travellers throughout their isolation periods.
Queensland Premier Annastacia Palaszczuk signed an MOU on Friday, allowing the Australian government to proceed with construction of the Commonwealth facility. 
"Following countless breaches from the nation's hotel quarantine system, it's clear there is an urgent need for more fit-for-purpose quarantine facilities throughout Australia," said Deputy Premier Steven Miles in a press conference. "With NSW and Victoria in lockdown, we cannot afford more leaks from hotel quarantine." 
The Commonwealth Department of Finance said that the Damascus Barracks was a suitable location for the facility due to its size and close proximity to both an international airport and a principal referral hospital. The site is also under Commonwealth ownership. 
The new quarantine facility will offer 1,000 beds in self-contained units, helping to reduce the spread of COVID-19. The facility will be equipped with necessary medical equipment to test for the virus and to treat mild COVID-19 cases.  
But the new build is unlikely to be the only Queensland quarantine facility. The state government aims to further reduce use of hotel quarantine with the construction of an additional quarantine facility at Wellcamp, Toowoomba. This is in spite of objections by Federal Finance Minister Simon Birmingham, who said that such a facility was unnecessary.
"But we also maintain that an additional regional facility would be of great assistance as well," said Ms Palaszczuk. "If we have two facilities, we will not have to use hotels for quarantine." 
Mr Miles supported this view, acknowledging the important role of quarantine in reducing virus transmission in Queensland.
"Until all Australians have been offered a vaccination, quarantine facilities will remain Australia's frontline in preventing deadly new strains of COVID-19 from entering our community," he said. 
The first purpose-built Queensland quarantine facility is set to be complete by mid-2022. 
Other articles: