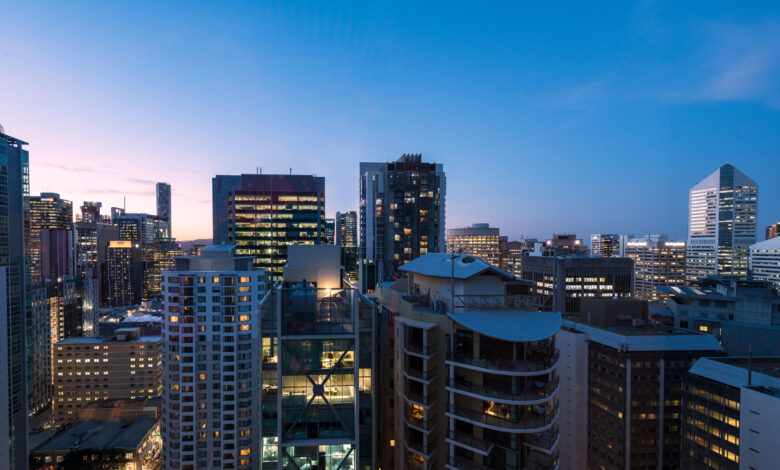 Hotel News
Industry voices
News
News In Brief
Brisbane's astronomical RevPAR recovery
Exclusive: AccomNews spoke with Westin Brisbane GM Brad Mercer about Brisbane's remarkable RevPAR recovery and the future of the city's accommodation & tourism industry
Compared to other major Australian cities, Brisbane has seen an astronomical RevPAR recovery.
According to data from JLL, as of July 2023, both ADR and RevPAR in Brisbane significantly surpassed pre-COVID levels (YTD July 2019), up 49 percent and 48 percent respectively. Occupancy has also recovered strongly to sit relatively in line with 2019.
Edit: Nov 11, 2023: RevPAR, or revenue per available room, is a performance metric in the hotel industry that is calculated by dividing a hotel's total guestroom revenue by the room count and the number of days in the period being measured.
Our latest AccomNews print issue is available now. Read it HERE
Westin Brisbane general manager Brad Mercer is a seasoned hotelier with close to three decades of hotel management and operational experience in Australia and the Pacific region. 
AccomNews spoke to Mr Mercer about Brisbane's remarkable RevPAR recovery and the future of the city's accommodation and tourism industry as it looks towards the 2032 Brisbane Olympic and Paralympic Games.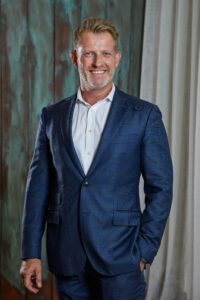 Brisbane's RevPAR recovery is dramatically higher than other Australian capital cities, why do you think this is?
Brisbane's exceptional RevPAR recovery can be attributed to a combination of factors that uniquely position the city as a world-class destination. Firstly, Brisbane's booming tourism sector plays a significant role as interstate leisure travel has bounced back and more, with Victorian visitor nights almost 50 percent higher than 2019. 
The city has strategically positioned itself as a hub for both leisure and business travellers and hosted key international and national sporting, entertainment and MICE events in 2023 that have driven additional demand. 
Moreover, Brisbane's significant urban development and infrastructure growth combined with effective destination marketing strategies has contributed to over 10 per cent year-on-year rate growth.
What sort of guests are you seeing at The Westin Brisbane? Are a majority of them interstate guests, or are Queenslanders taking more 'staycations' in their own capital city?
A significant portion of our guests are indeed locals and intrastate visitors from surrounding regions, such as the Gold Coast and Sunshine Coast. Additionally, during school holiday periods, we see a notable increase in tourists, particularly from Victoria and New South Wales. Inter and intrastate visitors are drawn to Brisbane's attractions, precincts and key events coupled with the incredible climate and laid-back lifestyle the city is renowned for.
The Westin Brisbane is well-positioned in the CBD and features the amenities of a luxury resort. In 2023 we opened our signature restaurant Settimo by celebrated Australian-Italian chef, Guy Grossi, which has drawn Grossi fans from across the country to sample the flavours of the Amalfi Coast. 
How about international guests, are they returning?
Absolutely, we have witnessed a positive trend in the return of international guests to our hotel. This resurgence can be attributed to the reopening of flight routes and relaxation of travel restrictions.
Whilst international airlift into Brisbane is still slightly down on pre-COVID levels the recovery is steady and the outlook positive. We are seeing increases in existing flight routes and new routes continuing to be announced, which will further support continued international visitor growth to the city.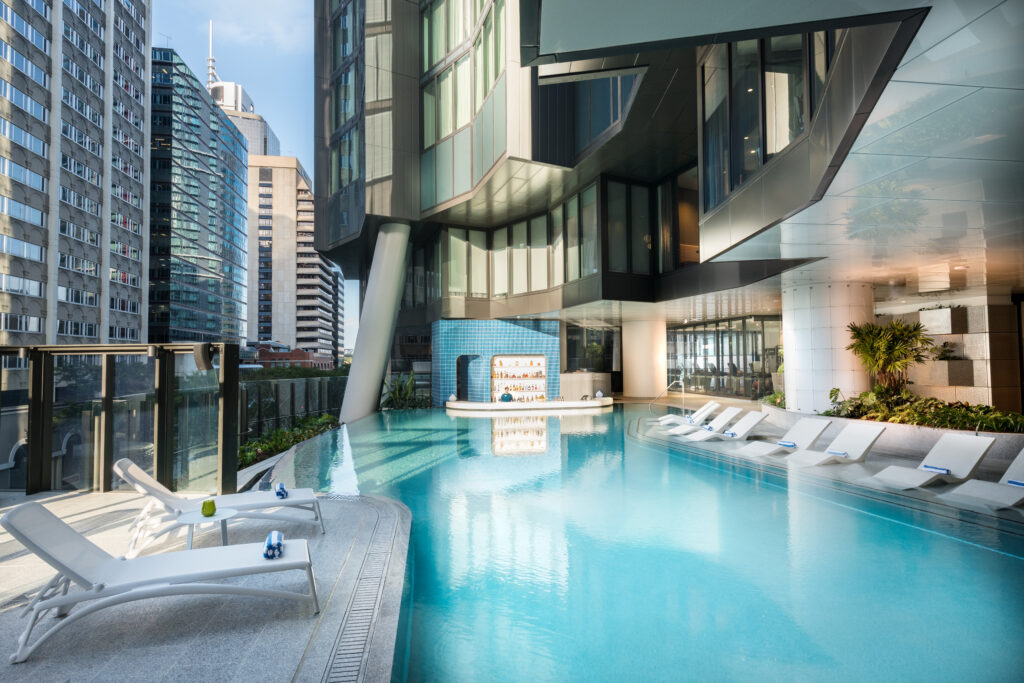 How about corporate travellers? Has this seen a return since COVID?
Certainly, we are now operating at pre-COVID levels. The pace of recovery has been encouraging, reflecting the resilience of the hospitality industry, Brisbane as a key business destination and the unwavering support of our valued guests.
Can you speak to any changes or trends you've observed post-COVID?
Naturally, one significant shift has been the increased focus on health and safety. Guests are now more conscious about their wellbeing and expect stringent hygiene protocols. In response, we have implemented comprehensive health and safety measures, ensuring a safe environment for everyone.
Another trend we've observed is the rise of flexible booking options.
Travellers are looking for flexibility and understanding, considering the unpredictable nature of the pandemic. We have adapted our booking policies to offer more flexibility, allowing guests to easily modify their reservations. This approach has been well-received and has provided peace of mind to our guests when planning their stays.
How has The Westin Brisbane adapted or changed in response to the above?
To address the demand for flexibility, we have revised our booking policies, allowing guests to modify or cancel reservations with ease, providing them with the peace of mind they need when planning their stay.
Our digital transformation efforts have led to the introduction of contactless check-ins and mobile key technology, reducing physical interactions and enhancing the overall guest experience.
Guests can now use their smartphones for various services, from checking in to mobile chat with the hotel reservations team through the Marriott Bonvoy App, creating a seamless and convenient experience.
What is the future of Brisbane's hotel industry?
The future of Brisbane's hotel industry is promising in the lead-up to the 2032 Brisbane Olympic and Paralympic Games, with substantial growth and development on the horizon.
The city is currently experiencing an incredible transformation with game-changing developments including the Cross-River Rail project and Queen's Wharf development, and extensive urban development and infrastructure that will further connect the city. 
The city's transformation has been recently recognized globally with 'TIME' naming Brisbane as one of the World's Greatest Places of 2023 and a most recent endorsement by global travel authority Frommer's, naming Brisbane as one of the world's top destinations. These glowing endorsements and global recognition further positions Brisbane as a thriving hub of economic and cultural activity.

Sarah is a freelance journalist with experience across print, digital and audio. After working for Multimedia Publishing as a contributing writer, she has recently joined the team in a part-time capacity for School News AU and AccomNews.